A memory of Tivoli, the legendary amusement park in Malaga, appears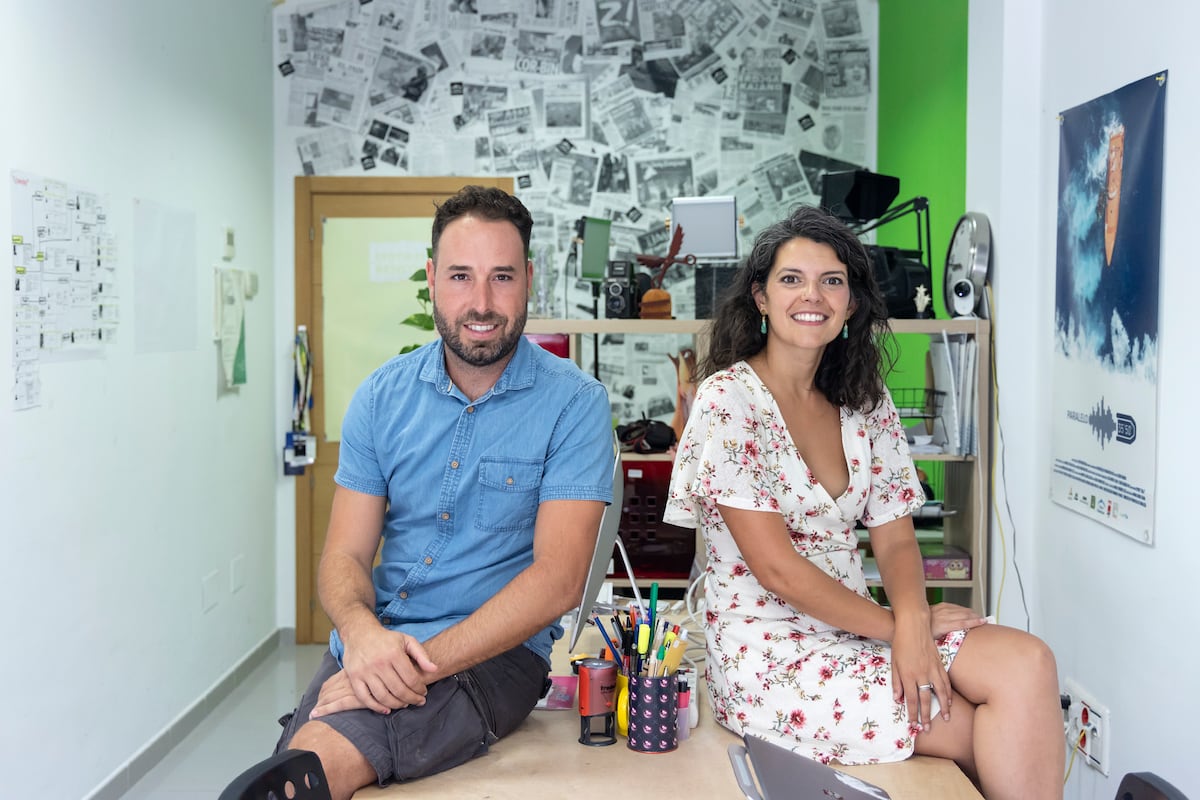 In its beginnings, entry for children cost five pesetas and entry for adults, 10. It was the price of living an adventure in the world. Costa del Sol From the seventies no comparison. His first pet was a donkey named Pepo and even the communion was celebrated there. The official currency was the tivolino and they were allowed to enter a maze of mirrors, a huge Ferris wheel, or the Vacilón Mouse. Also for the horror passage opened by Anthony Perkins, Hollywood's scariest legend after his role in psychosis. There was also a theater that promoted folkloric women – Isabel Pantoja, Rocío Jurado or Lola Flores, among others – and through which they passed from Julio Iglesias to James Brown. Tivoli World Amusement Park Benalmadena, part of the local historical memory and the collective memory of half of Spain. Just what Malaga-based production company AliquinDoc wants to turn into a documentary, which has made a call to order vintage videography and home photos of more than 35 million people who have had a great time in the place, The three-year road is closed due to a lengthy legal process.
"My parents made me choose every summer: three small instruments from the Malaga Fair or the Super Tivolino [ticket que permitía subir a todas las atracciones de Tívoli] says Sergio Rodrigo, 35, who remembers old Fords, the fun of choosing a ride and the fact that he never dared to ride a rollercoaster because it scared him. "I didn't get into the terror lane either, that was when I was growing up," he says. "My mother was locked there once. Going to Tivoli was her summer vacation," adds Lucia Muñoz, born 34 years ago in Aguilar de la Frontera (Córdoba) where buses were hired – as is the case even today – for a day trip to the beaches of Malaga, where her grandparents used to go to the amusement park. "It was the only thing they could afford," says the person who had the original idea to do a documentary project on Tivoli World and who has been working on the project for months with Rodrigo. Both spent a decade focusing on audiovisual material on human rights and migration for the production company Entrefronteras. And now they are opening up to other topics with AliquinDoc.
On July 12, they launched an appeal on their social networks asking for material "on video, VHS, miniDV or Super 8" with the aim of "telling this unique story of the Costa del Sol". In less than a week they received four hours of footage from the family archives dated between 1972 — when the venue opened thanks to Olsen family motivation — and 1998, along with a hundred photographs. "They sent us incredible things," says Muñoz, who hopes new surprises will keep coming. They've already called everyone from those announcing the radio picks at the time to the official photographer, passing through the dozens of people who cherish their time at Tivoli as one of their best childhood memories. Esperanza Rose, 39, is one of them. He remembers the nerves of his arrival and how he ran toward the entrance with Tivoli's classical tunes on the speakers. He says he has told his children hundreds of times about fear in passing horror. "I went in in small groups and one person acted as a guide. Then he knocked on the door three times and a monk came out telling him. What a fear we were. I would pay anything to go back," says the woman from Malaga.
"Memory is stored in drawers or shoeboxes. And the movie library doesn't have it, people have it in archives that they think are familiar but actually have great historical value," insists Rodrigo, You have already been able to view some images in older formats. "They will allow us to save the beginnings of the garden and see its evolution, something that affects all of us in one way or another", insist the filmmakers, who will have the support of the University of Malaga for the digitization of the recordings and to whom Costa del Sol Television will also give their archive of the recordings. The production company aims to do filming between August and September for the premiere on the Tire channel – which is involved in the production – at the beginning of 2024, although they also dream that the documentary will pass. On the big screen at the Malaga Festival.
Local journalists, artists and users will be in front of the cameras of this production company. And also its 78 workers, who have been through ordeal since Tivoli World closed its doors in September 2020. A change of course occurred in 2004, when Cordovan businessman Rafael Gómez –known as Sandokan– She acquired it for her exploitation through the Compañía Internacional de Parques y Atracciones SA (Cipasa) which she owns. His arrest in 2007 in the Malaya case You He was forced to get rid of his assets Tremón Real Estate Group acquired many of the assets, including the park, but did not obtain possession of them. Then he started a lawsuit with Cipasa – then A debt of 11 million euros– To hand over the entertainment center. The court proceedings were not yet over, but in the spring the courts agreed with Tremon, who had not taken charge of the team, a decision they appealed. Meanwhile, the city council of Benalmádena protected in April – when it was still in the hands of the PSOE – the use of 65,000 m2 of land to avoid speculation: it could not be used for any use other than a theme park, although it could be made compatible with hotel and commercial exploitation. Municipal sources now explain: "We will do everything we can to get Tivoli to open its doors with the theme park." "Benalmadena needs a Tivoli," insisted of the team of Juan Antonio Lara (PP), mayor for only a month.
"In the meantime, some colleagues are unemployed, others are on aid or retired, some have gone to look for another job, but we keep fighting," says Juan Ramon Delgado, chairman of the company's committee. With over four decades working at Tivoli, he continues to go to the place daily with many colleagues. Until last year they trimmed trees and hedges and did maintenance, but now they don't have electricity or water for that. Even the old lake is empty. "We keep going because we don't want to give it away. There's round-the-clock monitoring and we feed the animals, too," says Delgado. The animals include chickens and huge peacocks, descendants of those Tivoli World visitors found roaming freely around the grounds. They're another collective memory of a theme park with an uncertain future whose memory will be preserved, at least, in a documentary.
What affects most is what happens closer. In order not to miss anything, subscribe.
Subscribe to continue reading
Read without limits