Basquevolt: "Thanks to our technology it is possible to sell electric cars for 15,000 euros"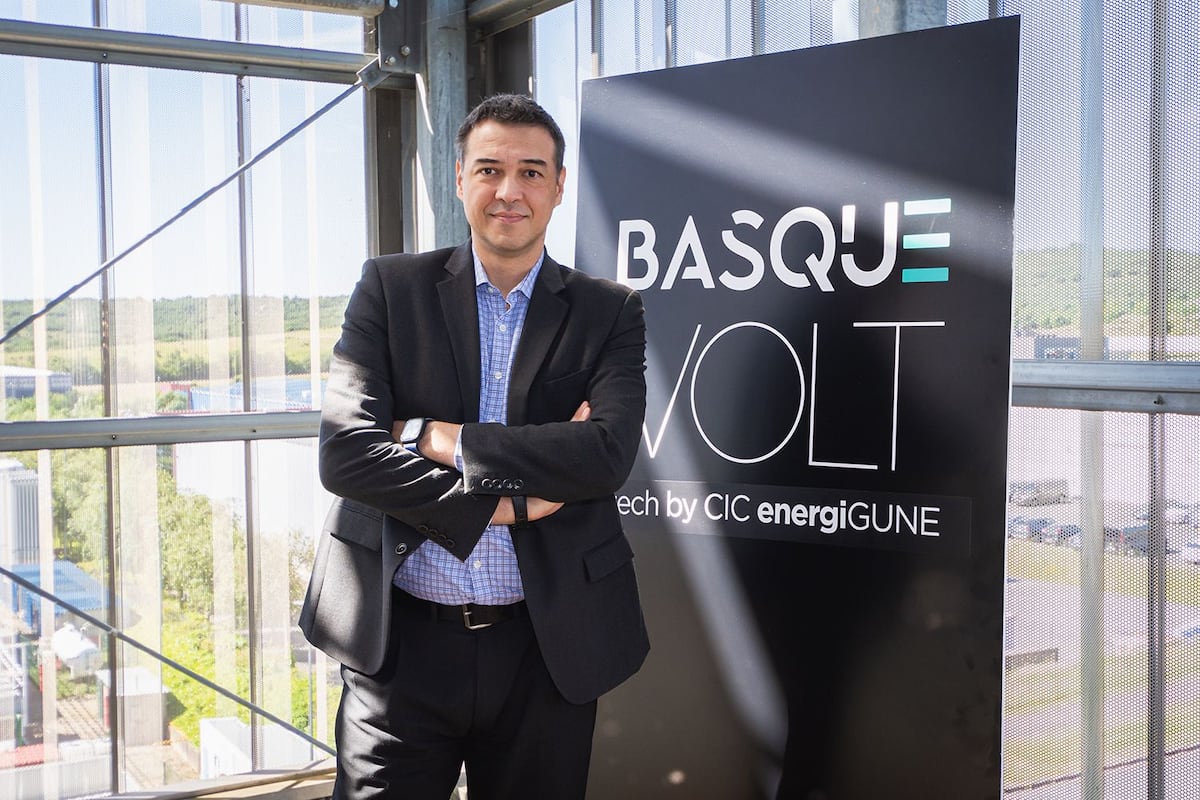 Transfer to electric vehicle It starts at the top, with the most expensive cars that few can afford. It was assumed that with time and scalability of factories (it does not cost as much per unit if three cars are produced as if mass-produced), that the price of electric models for an audience with lower purchasing power will fall.. However, although progress has been made in sales, And even in Europe, more pure electric cars than diesels have been registeredAnd its price does not decrease.
Today, the electric vehicle represents a major financial challenge for the sector; We don't know how to make electric cars profitable. battery cost It's too loud to be compatible with passenger vehicle applications," he explains in an interview with five days Francisco Carranza, CEO of Basquevolt, a Basque company with 25% public capital, which aspires to manufacture the solid-state battery of the future. "With our technology, it is possible to sell an electric car for 15,000 euros," says this manager with more than 20 years in the sector and a past in Nissan and ACC (a subsidiary of Stellantis Batteries and Mercedes-Benz), which Basquevolt notes " unique in Europe."
The batteries used in today's electric vehicles are made of a flammable liquid electrolyte, while Basquevolt batteries are solid and non-flammable. The latter is not new. Many manufacturers are looking at solid state batteries (especially Asians and Americans), the difference that Basquevolt brings is that the solid electrolyte is made of polymers.
"The important thing is not only that the intellectual property is European, but that the main suppliers are also European," stresses Carranza, who highlights Michel Armand's role in the project. "This was born a year ago through their collaboration. He is one of the greatest scientists in the world of batteries and we are lucky to have him in Spain," Carranza praised.
Another feature of their batteries, though not exclusive, is the replacement of the traditional graphite anode with a pure metal one, allowing the battery to store more energy. In short, this technology reduces the cost of an electric vehicle battery pack by 30% compared to current batteries, plus it stores 50% more energy.
Research and production
The company, which currently has 50 employees, is slowly increasing the size of the battery cell on which it is testing this technology. In April, I started doing it in credit card-sized cells. "We've already purchased all the production equipment needed to move to car-sized cells," says Carranza, who explains that point will come at the end of this year. In this way, Basquevolt will focus on two activities. On the one hand, research and development; On the other hand, assembly. thus, The company applied to Electric and Connected Vehicle Part (VEC Part) II To invest 200 million until the end of 2025 to build a pilot plant with a capacity of 1 GWh in the Basque Country, specifically in Vitoria. For comparison, the Volkswagen Group in Sagunto (Valencia) will have initial capacity of 40 GWh and plans to get 60 GWh.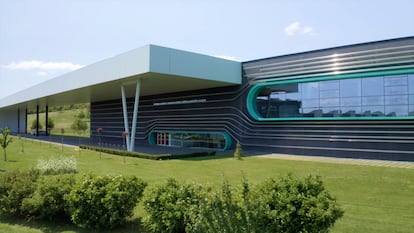 Mass production of its battery will not arrive until the end of 2027 And the first electric cars equipped with this battery will go on sale from 2028. In the process, this company with public capital (although there is also a central government, the most active is the Basque government) plans to significantly increase its workforce. "At the end of the year we will be about 70 people, in 2024 we will be 150 or 200, and in 2025 it will be about 500," says the manager.
Fight with China and the United States
Once the point of mass production is reached, the company will assemble these batteries, but will also sell the technology to European manufacturers to make them themselves, mostly Those with factories in Spain, such as Stellantis, Renault, Volkswagen or Mercedes-Benz.
The task is to give Europe a technology that will allow it to become independent from China and the United States, countries that are investing huge amounts of money in getting a cheaper battery. It is a geopolitical battle between the United States, China and Europe to see who has the upper hand. We are losing this war by far, at least for the time being, "Carranza laments. "We are a strategic project for the European continent to defend our industry, not just the automobile industry," says this businessman.
Carranza is confident that by 2030, 10% of electric cars sold will carry Basquevolt technology, either with batteries produced by itself or by other companies it has been sold to. "It will not be sold just for brands, but for the same thing Battery accumulators such as Northvolt, For example. Our will is to sway to defend the European industry," Carranza asserts.
The slowness of the European Union in the automotive industry
There was no response to the US aid program. "Europe has yet to provide a response to the US IRA plan," says Carranza of this $369,000m North American grant program that has attracted a large number of green projects. We know that in Europe we are not particularly fast. There is a will and a series of mechanisms announced that can be used. But there is no response of the American kind. In the US, the battery price is subsidized by about 35%. "It's a lot of money," says the manager.
The French problem. One of the European countries most interested in getting a cheaper battery is France, Carranza notes. "The distribution of manufacturers between Germany and France is highly divided. In Germany, there are brands from very distinct segments that are sold in China. The problem is even greater in France, because its brands are larger, such as Citroën, Peugeot or Renault, which need to be sold cheap, "explains the businessman.
Spain is a perfect place. "Spain is the best place in Europe to manufacture batteries, because we have very cheap electricity. This is due to the advantage of having long hours of sunshine with a very high level of radiation," he notes.
Follow all information for five days in FacebookAnd Twitter y linkedinthat nuestra newsletter Five days agenda
The most important economic dates of the day, with keys and context to understand their scope