Big banks are already setting up secure crypto wallets for their customers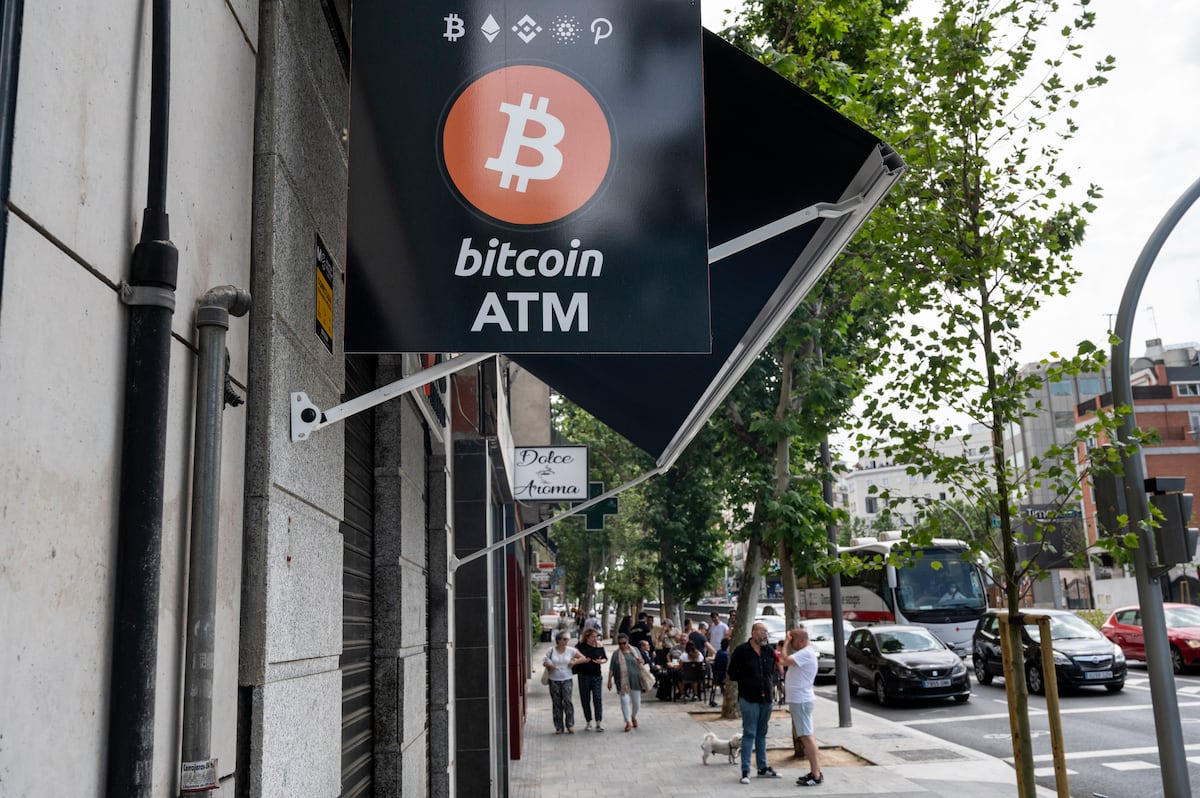 Preparations for the starting gun begin. The large Spanish bank is set to offer cryptocurrency services to its retail clients, following approval in April The new European standard for regulating digital assets (Mika). Not even Cold crypto winter In recent months, the interest of entities in the world of digital assets has softened. Three large entities contact her five days They confirmed these preparations although they did not want to reveal their plans publicly or their scope.
So that encryption button Appear in electronic banking services to customers, hundreds of financial technology Technology firms and technology companies are developing the necessary infrastructure so that traditional banks can integrate crypto assets into their product offerings, according to Spanish financial sources. Alberto Martin, founder of Depasify, sums it up: "In order to work effectively with cryptocurrencies, banks need a strong change." this start It provides services so that banks can offer virtual crypto accounts to their existing customers without having to make major changes to the rest of their services.
The ECB states, in a note recently signed by Elizabeth McCall, a member of the entity's supervisory board, that increased customer demand means that large entities are "evaluating" how they provide basic custody or exchange services. The Spanish entities maintain that the interest exists, as a clear result of a clearer regulatory framework. The challenge is finding the right partners to make this possible and deliver safe products to your customers. After all, the new regulation seeks above all to give the investor in crypto assets the same guarantees as in traditional financial assets. The security of the investment is not going through its price fluctuations, but to avoid the transfer of money from the savers.
The financial sources he consulted five days They highlight the fear that still exists on the part of traditional entities that their reputation will be affected by recent scams and downfalls in the crypto sector, such as FTX Bankruptcy s The turmoil surrounding Binance in the US.
This is like a customer asking a bank to buy shares in an energy company. The entity is neither involved nor responsible for what happens to the security or what the company does, but its responsibility is to protect the address," explains Jose Angel Fernandez, CEO of Prosegur Crypto.
Prosegur announced in may un agreement with minos company To launch an integrated crypto assets platform targeting institutional clients. The company highlights that the integration of digital assets into banking services not only enables the purchase of bitcoins through electronic banking services, but also provides brokerage, payment and custody services. In this last aspect, the company highlights its expertise in the sector, which combines liquidity with cold storage security (offline and more than 116 security measures). The company seeks to see cryptocurrency custody stop being an "act of faith."
In 2022 alone, more than $23.8 billion worth of crypto assets were used in Money launderingAccording to the intelligence firm Chainalysis. For this purpose, Prosegur's proposal creates a closed ecosystem, where bank customers cannot send or receive cryptocurrencies, but only work with funds in traditional currency that they already own or pay at the bank.
One possible option, highlights Baptiste Graveto, CEO exchange Bitstamp, is that the services are initially available only to "eligible customers" and not to a retail audience. This is already happening in Spain with some risky assets that are only available to a few professional investors.
The ambition though is to increase the penetration of digital assets in Spain, either as a form of savings or as an alternative to payment. At the moment, 8% of Spaniards invest in this type of digital currency, according to data from Eurobarometer for 2022. The knowledge and credibility of traditional banks will allow a rapid increase in their market share with tools of daily use and without the need to register on new platforms.
Outside the Spanish borders, large local banks have already advanced in this type of service. A few weeks ago, Santander obtained a license as a digital asset services provider in France through its subsidiary Caceis, which is also owned by French giant Crédit Agricole. Entity Private Banking has also allowed its private banking clients in Switzerland to buy, sell and hold cryptocurrencies since April. For its part, BBVA offers this possibility to Swiss customers since 2021.
An additional challenge that entities must face is educating their users in this regard. For example, BBVA stands out on your website The importance is that those interested in crypto-related products "know the specific nature and risks" of this type of asset. At the same time, Santander launched its financial education materials on the "bitcoin phenomenon" in June, according to has been published entity on Twitter.
efficiency
Establishing a joint business with recognized companies in the sector, whether they are technology platforms or exchange platforms that provide white label services, is a formula for banks to avoid the most common risks in the ecosystem.
Commitment to these alliances is also a response to the larger competition context. "Before, banks were very reluctant to get involved and preferred to bet on their own internal developments, but they realized that in this way they could not compete with new banks such as N26 Or Revolut," notes David Conde, co-founder of Coinscrap, a financial intelligence company that assist banks and insurance companies in their turnaround processes. "Now the entities open up to increase speed and make more subtle evolutions," Conde sums up.
In addition, it is about preparing for the progress that other heavyweights on the continent are making. Deutsche Bank, Germany's largest bank and one of the largest in Europe, applied to regulators in June for a license to operate its crypto asset custody. DZ Bank, the second largest bank on the German market, had already done the same in February and already runs services for institutional clients through two alliances with other "fintech" companies.
Follow all information for five days in FacebookAnd Twitter y linkedinthat nuestra newsletter Five days agenda
The most important economic dates of the day, with keys and context to understand their scope