Business lessons to form the next cabinet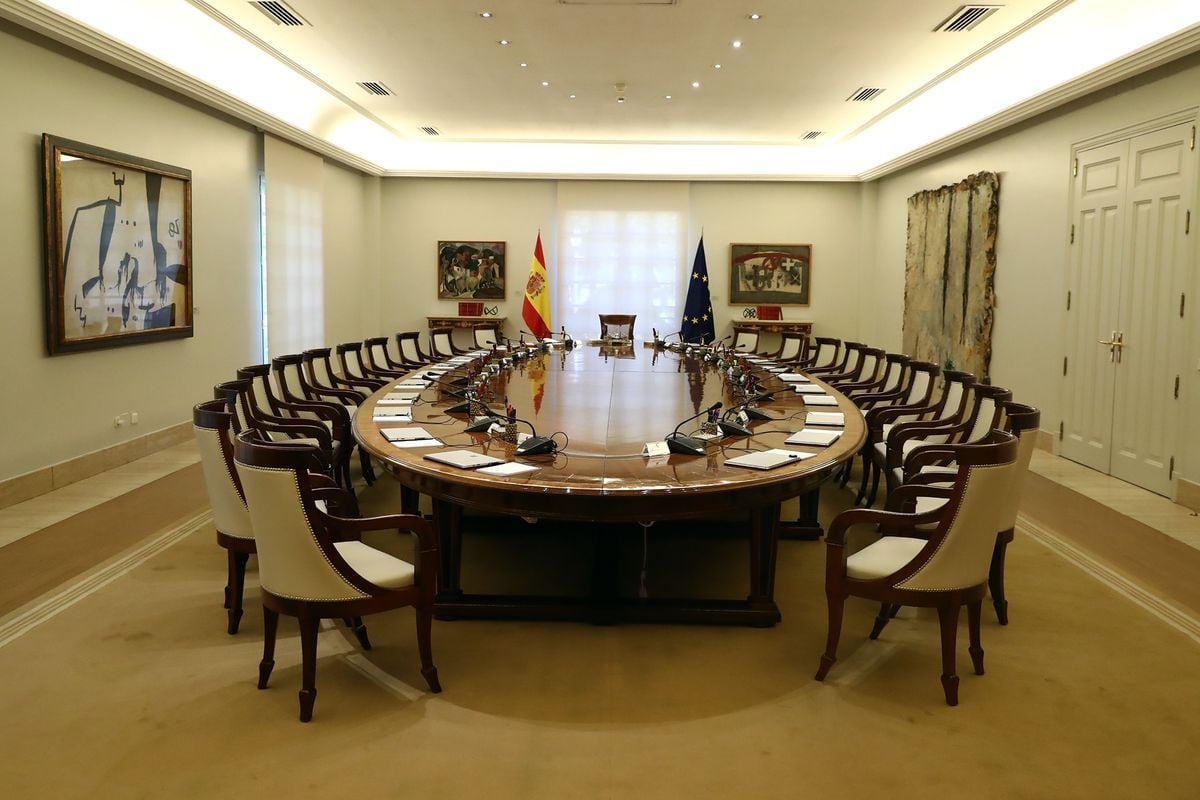 There was little left to find out which alignment was chosen for the government team. Whoever wins the election today will have the difficult task of doing the best Council of Ministers maybe. A complex task, although the usual skills and knowledge matrices here to select managers from among the headhunters would not be complete. Manual selection is more common in the political system "because what prevails is the confidence of the president," says Jose Ignacio Jimenez, a partner at Talingo. To the extent that Alberto Núñez Viejo has admitted that he has potential elected ministers, but she didn't even share their names with the "shirt collar". It is a bad practice, in this expert's opinion, that it should be a committee and not just one person who analyzes and appoints the structure of the presidential cabinet. And then that committee should ask for references from the candidates to avoid improvisation and gross mistakes like those made by Pedro Sánchez in his day when he appointed Maxime Huerta as head of culture, who resigned only a week after it was published that he had defrauded the treasury.
Confidence appointments don't just happen in the Spanish political system, they happen all over the world, explains Antonio Núñez, partner at Paragon Partners and former member of Mariano Rajoy's government. Another thing is public institutions and companies, where the choice is more professional. The UK, Nordic countries or South Africa are countries, among others, that regularly turn to outside consultants or headhunters to staff their senior positions in.
Before forming a government team, the first thing to do, as if it were a football team or a business management team, is to consider whether or not you want the members to be followers, according to Professor Guido Stein, from the IESE Business School. The ideal, in his opinion, is for the head of the executive branch to try to have a counterweight to improve his administration, something he does not think happened with Pedro Sánchez, and that in second terms, usually continuous and worse, it would be difficult to change. In the case of Núñez Feijóo, who will arrive with the advantage of novelty and the risk of inexperience, he says, it remains to be seen, "but you have to be very careful to choose profiles that balance you, support you or slow you down depending on the situation".
The coupling of politics and technology is the next requirement that should preside over the appointment of the government group, all the experts consulted agree. With an insufficient dose of ideology, another dose of management is necessary. "These selectors must have experience in the field to which they will be directed, which is not always usual except for economics, treasury and foreign affairs, because they are very political figures," says José Ignacio Jimenez. That is why, in his opinion, the Spanish governments have lost technical quality in recent years.
In addition to the dual political and technical aspect, Núñez believes that cabinet members must have three additional qualities: strategic vision to be able to make the electoral program in the realization of the government's plan. The ability to excite not only voters or citizensbut also to the three million people who work in the public sectorand knowing how to measure the results of the policies they implement.
Germain Nicolas, partner at Recarte & Fontenla, believes that ministers should be chosen according to the profiles of people who have what he calls a "self-image", that is, a worldview that goes beyond the limits of their specific mission, for example, as Minister of the Interior. They must also have conceptual thinking so that they can find new solutions to problems, as well as be people of empathy and integrity so that they do not avoid bringing difficult issues to the table in order to protect themselves. And they know how to maintain confidentiality.
The problem with forming this government is that politics has become a minefield and there is no incentive to engage in it. "The salaries in the public service are very low, and the minister or secretary of state receives the same salaries as the commercial director of a medium-sized company, and this is a defect in the Spanish system," says Barangón's partner. In addition, the margin for political action is narrow and there is a lot of public exposure, he adds.
In fact, his Talengo counterpart is known to many executives in private companies who have rejected proposals from parties. "Because they are more than ideological profiles that everyone joins because they have a career on Wikipedia, but for top managers who work on a daily basis but work in the private sector and who work on a daily basis but work on a daily basis," says Jimenez, who thinks Sanchez and Figo will have problems recruiting candidates, not for ministries.
More serenity
"We need a policy more subdued than we are used to, a government that deals with pressure and does not generate it, as happened with the retaliation that took place against Irene Montero, which started even from her own party," says Guido Stein, who appreciates that for this reason Santiago Abascal's leadership style is not as attractive as that of Yolanda Diaz.
Although the greatest sin of presidents when forming a government is not to form it with the best, but to tend to appease the multiple interest groups which they owe to themselves, Germain criticizes Nicholas. Due services are a great difficulty. Among the names that the selection experts would include in the cabinet if they were from the People's Party would be above all women: Carmen Navarro, Ana Pastor, Fatima Banez and Isabel Tejerina are the names most cited. And some guys like Román Escolano or Jaime García-Legaz. If the Socialist Workers Party continues to be in power, the name it will repeat by the majority will be that of Nadia Calvino. There are those who would like Ignacio Urquizo to be in that government and who would take back Cristina Garmendia. Soon we will know.
Follow all information for Economy y a job in Facebook y Twitteror on our website semanal newsletter
The most important economic dates of the day, with keys and context to understand their scope.