Carlota Corredera: "Talking about feminism cost me my position on TV"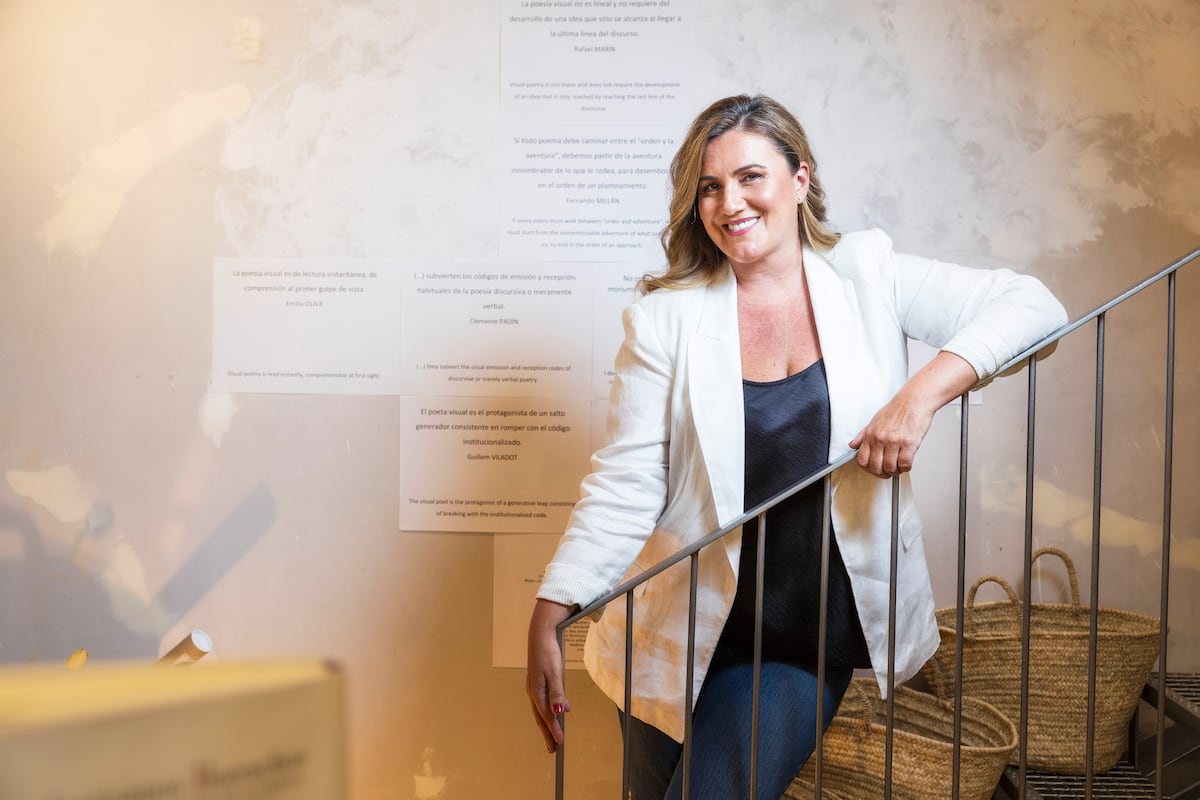 This Sunday, he did not go to the polling station because he voted by mail. "No problem, but I'm not going to tell you who I voted for because I've never said that before. A journalist shouldn't do that. Friday." Charlotte slidinga native of Vigo, has reached the age of 49 and this is the first interview he has given "professionally free", without any working relationship with the production company TV factory and with mediaset, for whom he worked for 16 and 18 years, respectively. She has been a program director and presenter Save meAlthough he did not see the last program. Presented the series about Rocío Carrasco, the most watched program on Telecinco in 2021. Now he has his own program Podcasttitled superiority. In order to excel, she is. "I don't know how to live in the middle of the road," he insists.
ask: How do we feel dizzy?
Answer: I never thought I'd be like this, but starting over at this age seems exciting to me. I come from a journey in the desert, from very turbulent professional and personal times.
F: What were you doing at the end of the day Save me?
R: I was at home with my daughter and the news came through a friend. I immediately took it back to my superiors because I thought it wasn't true. Since I left him, it has been very hard for me to see him, but I will not speak ill of a program that I have given birth to and raised, even if I have not buried it.
F: Was Peru screwed up when it was said to be the "Reds and Fags" show?
R: No, I heard he was mortally wounded there and when Irene Monteiro intervened after the premiere of Rocío Carrasco's documentary. In the latter case, we mismanaged the program. We had some very important information to pass on, and it was treated as a matter of the heart when it wasn't. We should have just let the experts speak, because there could be no side in something like this. Human rights are not in question. But what really made Telecinco's audience go down was it going off the air password.
F: She presented the program with the largest number of viewers in 2021 and gave it to her by leaving it.
R: I know what happened and why I'm not there, but you have to ask Mediaset about it. I'm probably the first piece that doesn't fit into the so-called moral code.
F: An ethical code that prohibits talking about politics in entertainment programs…
R: I don't know if there should be an opinion on politics, but what to do from a gender perspective, yeah sure. Entertainment has the same social responsibility as news. The messages we send about bodies, relationships, and approaches to interviews…
F: Have you ever regretted being in front of a camera?
R: I've thought many times what would have happened if I hadn't started giving this in September of 2015. I went from being anonymous to someone else known. What you say, what you do, what you get fat becomes a headline. I learned to take it in thanks to therapy and my environment, but I can't regret something I chose voluntarily, which is that I was able to speak in prime time about gender violence and feminism, even though it cost me my position at Mediaset and on TV.
F: He has been the target of hate campaigns on radio stations and on social media. What hurts you more than being fat or feminine?
R: I think feminazi Because the fat thing is so unoriginal… that they equate Nazism with feminism is terrifying.
s: The last time we saw him at a public event was on March 8th with Irene Montero. What do you think of your mission on top of equality?
R: Sometimes a story needs a rest before it can be told, and maybe one day we'll understand the level of violence it received, especially from friendly fire. She and her partner [Pablo Iglesias] The more viscous viscera of the cave woke up and I could understand they had enemies, but as soon as he pulled away, the violence the two of them had received remained all the same.
F: How do you see the current policy?
R: I live with great anxiety at this moment. I don't know if the ultras ask me more or those who will let them in. I hope this bump doesn't go any further. What is clear to me is that, as I said Simone de BeauvoirIn every crisis, it is women and their rights that always take steps back. That's why my worst macho women, my head is exploding.
F: What do we do with men who demand a "quiet" feminism?
R: I would tell those who consider us too heavy that feminism is precisely uncomfortable because it points out injustice to us. I have shoelaces from fighting the patriarchy.
You can follow EL PAÍS TELEVISIÓN on Twitter apuntarte here to receive Weekly newsletter.
All news from channels and platforms, interviews, news and analysis, in addition to recommendations and criticisms from our journalists
Subscribe to continue reading
Read without limits