Legendary American singer Tony Bennett has passed away at the age of 96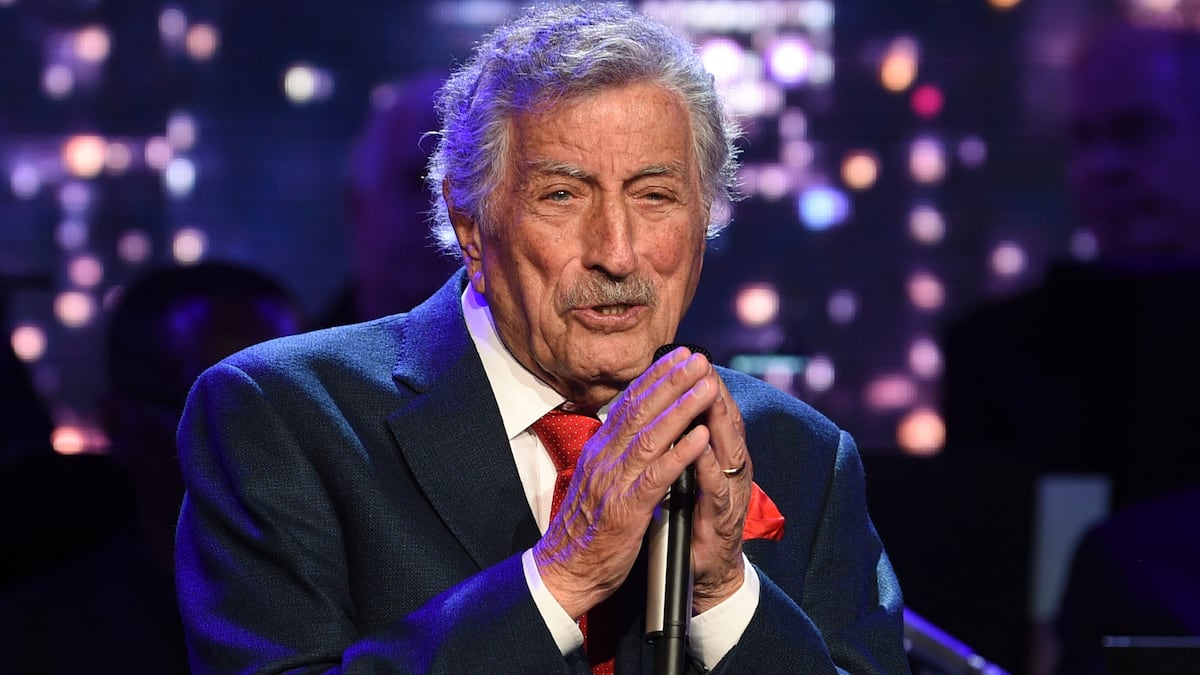 Legendary American singer Tony Bennett passed away on Friday at the age of 96 in New York. In 2021, the artist's family announced that Bennett was suffering from Alzheimer's disease. He had been diagnosed in 2016, and in 2018 he began to show the first signs of decline while preparing a new album with Lady Gaga, four years after they had achieved success together on an album. The disease progressed little by little, until it limited Bennett's ability to continue on stage, from which he had to retire last year (by 2021). According to his wife, Susan Crowe, music was precisely his greatest ally in the fight against this degenerative disease. "He's not old Tony anymore," said the musician's wife at the time, though when he sings he's still him.
The interpreter became known for his special way of singing, softness and ambiguity, without dropping his voice, and for hits like The way you look tonight. His career began in 1951 and through seven decades of dedication to music, he has sold more than 50 million records and won 18 Grammy Awards. He enjoyed a resurgence in the '90s, gaining popularity with younger audiences, in part through his appearance at the MTV Unplugged Festival. His 2014 collaboration with Lady Gaga, cheek to cheekdebuted at the top of the Billboard charts.
After the failure of his first marriage, to Patricia Beach, with whom he had two sons, Danny and Degal, Tony Bennett remarried to aspiring actress Sandra Grant in 1971. With their daughters Joanna and Antonia, the family moved to Los Angeles, where the musician adopted a lifestyle of endless parties and cocaine that "flowed like his biography." The good life.
In the midst of a whirlpool of money, fame and success, beset by alcohol and drugs and cornered by the United States Treasury Department, Bennett passes out in a bathtub due to an overdose. He was saved by his then-wife, though it was the beginning of the end of his second marriage. Bennett seemed to have hit bottom, but from that moment on until the end of his days he met his wife: Susan Crow, a teacher and huge fan of the musician whose first meeting arose after a concert.
All the culture that goes with you is waiting for you here.
Literary novelties analyzed by the best critics in our weekly newsletter