Leica: the camera that captured history and evaded death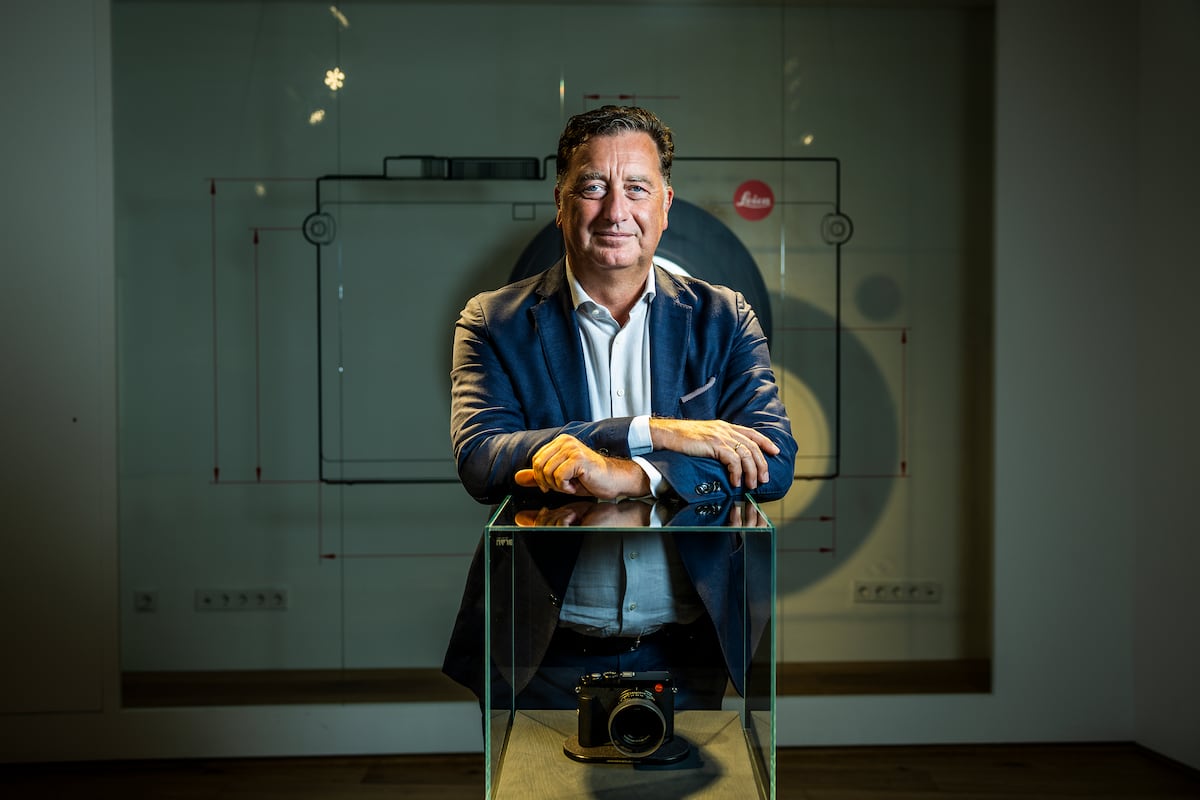 In 1936, in Cerro Moreano (Córdoba), the death of a militiaman with his arms crossed is immortalized through a Leica lens. In 1960, another German home machine was used to take one of the most iconic and exploitative photos of revolutionary Ernesto Guevara. saw the world 12 years later, napalm pain in the girl's face through an M2 scope. Leica was then synonymous with photography and technical knowledge, but the arrival of digitization in the mid-1990s left it mortally wounded, one step away from becoming a footnote in history it helped document. However, there is still room for one more chapter. After its recovery at the end of the first decade of the millennium, the company, which ended 2022 with a sales volume of 500 million, the best in its history, once again became a benchmark, and its cameras, an object of desire.
Guarded to his left by cameras and photos taken with them, current CEO Matthias Harsch says Leica's history is linked to innovation, which is fixed in the mindset of the Leitz family, who owned the company in its early days. "They've always invested a lot in new production, in educating people… This is something that has had a positive impact on the company for more than 100 years," he says in a room outside the Francisco Giner de los Ríos Foundation in Madrid, at the venue of the presentation of the new Q3 model in mid-June.
Although his name is indisputably associated with Leitzes', it was Oskar Barnack, an engineer at the Ernst Leitz-Wetzlar company, which at the time made microscopes and binoculars, that produced its first prototype, the UR-Leica, in 1913. It was lightweight, used a coil of 35 mm, and took just over a decade, improved and patented, to start production. Before World War II, when Ernst Leitz II, who succeeded his father as director, and his daughter Elsie Kohn-Litz helped persecuted Jews leave Germany, sometimes posing as employees, Leica already had three cameras on the market. "In World War I and World War II, the company was kind of evolving, and I think during the '60s and '70s and '80s it did very well," Harsh says.
His cameras passed through the hands of Henri Cartier-Bresson, Gerda Taro, Imder Erno Friedman (who used the pseudonym Robert Capa), Inge Morath, William Klein, Els Bing, Alberto Korda, Nick Ott and Sebastiao Salgado, among others. Its track record and reputation was solid, but in the mid-1990s, already under the Leica name and separate from its Microsystems and Geosystems divisions, the company that was capable of revolutionizing photography was choked up in new times.
When digitization knocks on your door They did not have all the funds for the trip. "If you go from analog to digital, you have to believe that the digital world is a new world," says Harsh. "I think the positive effect of a long history is that the brand is stable and people know it, and their perception is clear. But in the event of technological changes, sometimes these companies tend to think that they will not be affected. But they did." And that led us to a situation in the early 2000s where the company was more or less … dead.
One step away from insolvency, his lifeline had a first and last name: Andreas Kaufmann. The investor began to acquire the company's shares, then it was listed on the stock market, and between 2002 and 2006 he obtained control of 97% of the capital after reaching an agreement with Hermès, which became the main shareholder in 2000. Kaufmann contributed to the company, as Harsch points out, with financing and vision. On the other hand, when they were still sharing stocks, they chose to open their own stores, which was a turning point. "It's a completely different user experience," the CEO is advocating. "Without our own stores, I don't think Leica would be where it is today."
The launch of the M9 in 2009 led to the company's recovery. "The result was really cool," says Harsh of the machine. When word spread, says the director, the movement was reinvigorated around the world. In 2011, in order to support growth, andVenture capital giant Blackstone acquired 45% of the shares. "I think it's a good balance between a dreamy, product-oriented shareholder, Kaufman, and a more money-oriented partner," says the director.
high prices
Today, Leica is at the best billing moment in its history, despite the dark omens that smartphones and their increasingly better cameras have brought with them. The company ended the fiscal year last April with revenues of about 500 million euros, an increase of 11% over the previous year. "It was an absolute record," Harsh says. He points out that behind these numbers is its position in the high-end market and the Covid-19 crisis that caused some consumers' budgets to shift from one activity to another, in addition to the work of recent years.
There may not be a typical customer, says Harsch, but Leicas aren't for everyone. Their price starts at about 1,300 euros; A CL body costs about 2,500; That the new Q3 is about 6,000, and the M11, 8,800. Among its users, the CEO counts, among other things, collectors, global profiles Lifestyle —from those who sometimes think they don't take pictures, that they simply want a camera — and young people interested in photography who access the ecosystem through the flea market.
Leica aspires to reach 700 million in turnover in the next three to four years. To achieve this, Harsch points to new opportunities in areas where there is still scope and potential for e-commerce. Also to launch new products inside and outside photography such as watches or projectors. "TV cinema is a huge market," says Harsh. "For me it will change the way we watch TV at home," he ventures.
Follow all information for Economy y a job in Facebook y Twitteror on our website semanal newsletter
The most important economic dates of the day, with keys and context to understand their scope.