Number of standard accommodation hotels in the first half of 2023: 13.5% increase and nearly 150 million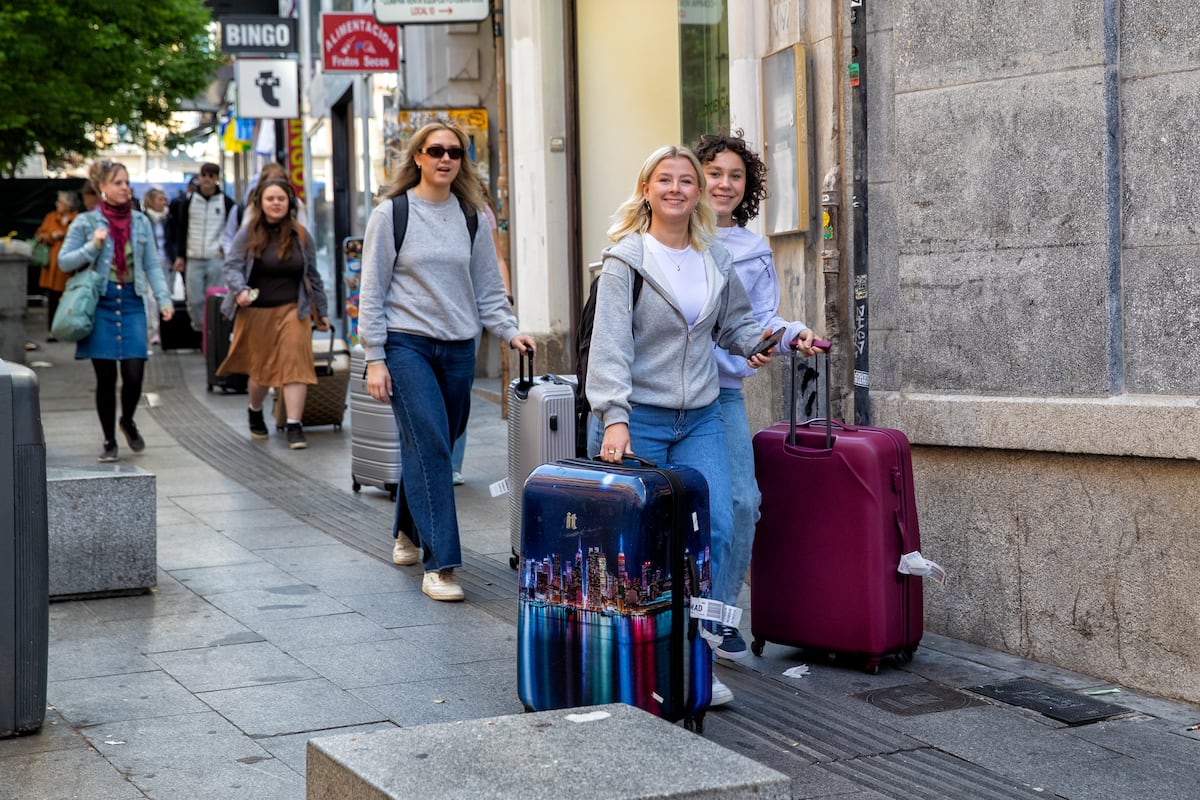 Yes, last year Spain's tourism recovery has already been glimpsed, 2023 confirmed: In the first half of the year, hotel overnight rates increased 13.5% compared to the same period last year, according to data published Monday by the National Institute of Statistics (INE). Total stays in this period reached a record high: 149.76 million, up 270,000 from the period between January and June 2019.
In June alone, the increase in stays was 3.3% over the same month last year, to 36.2 million records, about a million fewer than in the same month in 2019. Although it's only the first month of summer, the numbers for stays keep refuting, for now,Standard Summer Predictions Which the sector did weeks ago in light of the reserves.
National tourism continues to lead the sector. Of stays in June, 33% were for Spaniards (1.2% less in the inter-annual rate) and the remainder were for foreigners (5.6% more). Average stays are down 1.4% compared to June 2022, to 3.2 nights per traveler.
Since the data for the sector has already advanced in recent months, prices will be high this summer in Spain. Spanish hotel prices increased by 8% on an inter-annual basis in June, which is the smallest increase since December 2022. Hotels entered an average of €80.5 per day per available room, the highest figure for the chain in the month of June. Between January and June, hotel rates increased by an average of 9.8% in the inter-year rate. for this summer, The tourism industry expects a record rise in revenues of 10.9% compared to 2019.
In terms of employment, Spanish hotel establishments increased their workforce by 7.6% last month, hiring 281,190 people, in anticipation of the busy season. It is the highest number for the month of June since the series' inception in 1999.
Travelers from the UK remained the leading market in terms of the number of overnight stays for non-residents in Spain, which has been the case since January last year, and in June alone they made up 30.2% of the total and Germans 18.6%.
By region, Andalusia, Catalonia, and Valencia were the top destinations for travelers staying in Spain for stays in June, with 21.6%, 15.7%, and 12.6% of total overnight stays, respectively. For foreigners, the main destination in June was the Balearic Islands, with 33.9% of all accommodations, followed by the Canary Islands (19%) and Catalonia (18.3%).
Follow all information for Economy y a job in Facebook y Twitteror on our website semanal newsletter
The most important economic dates of the day, with keys and context to understand their scope.