Paris Saint-Germain leaves Mbappe out of the Asian tour and will try to sell him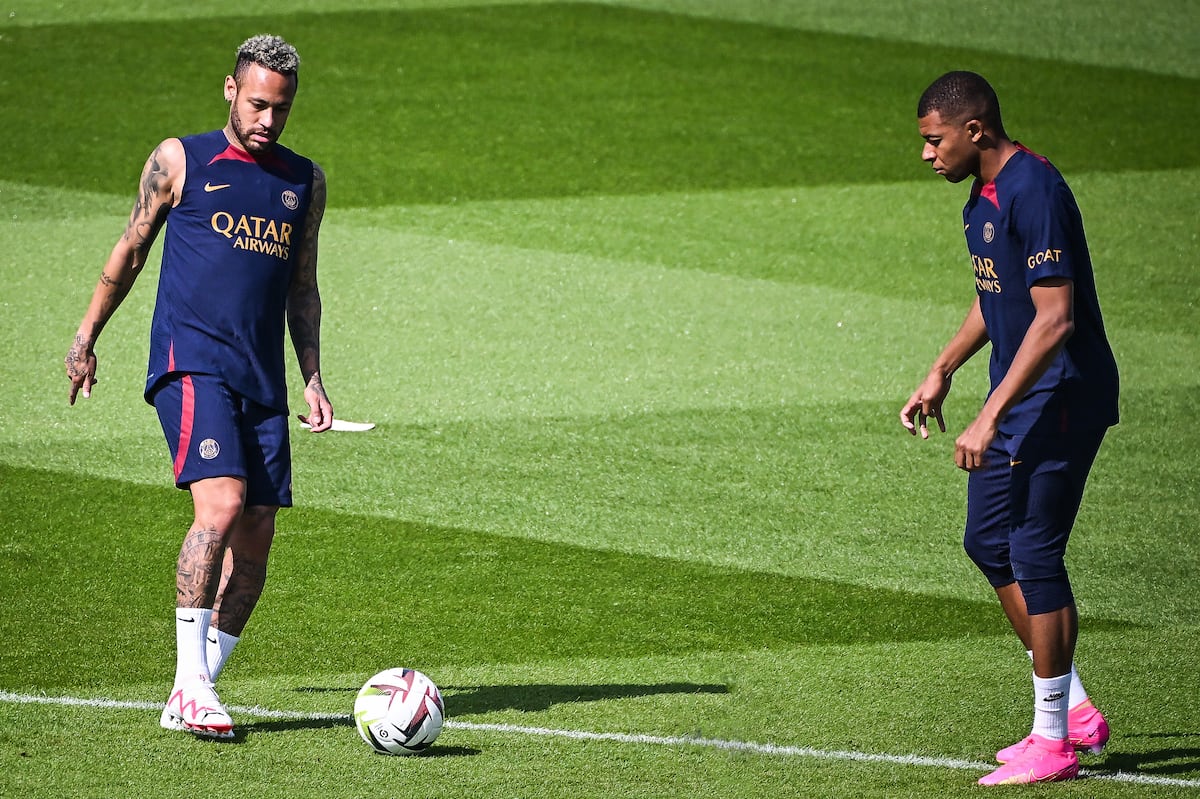 On Friday, Nasser Al-Khelaifi made a quantum leap in his strategy Resisting the intention of Kylian Mbappe To fulfill his contract until June 30, 2024 and leave for free. The PSG president has decided to leave the footballer out of PSG's pre-season tour this afternoon to Japan and South Korea. According to club sources, Al-Khulaifi understands that after announcing his unwillingness to renew and that he intends to change clubs without leaving money in the fund, the football player is no longer part of the club's plans. Player sources consulted declined to comment on the exclusion of the tour.
The decision represented an increase in tension between the club and the football player, and its approval meetings took place on Friday throughout the day, until the announcement at 10:30 pm.
In addition to being excluded from the tour, Al-Khelaifi considers that the player is already up for sale, although according to his contract, he has until July 31 to activate the renewal. This part of the plan faces a major hurdle: they can't sell him if Mbappe doesn't want to sell, which he has said publicly so far. In any case, Al-Khulaifi intends to activate this option, in a deal that will decrease, according to sources close to the negotiations. Nothing to claim the transfer of the €200m that Real Madrid gave two years ago. Now they are willing to accept a "fair price" even lower.
a contract That Paris Saint-Germain signed with Mbappe In May last year and his public intentions put the club in a very weak negotiating position. They are forced to assume lower price as a damage control strategy. The footballer has little incentive to accept the sale. He will stop receiving the €80m loyalty bonus he will receive if he continues until next June. In addition, it would jeopardize at least part of the transfer bonus he hopes to get from the club that rents him for free in 2024, which PSG suspects would be more than 120 million.
These accounts present a huge hurdle for any potential buyer, who wouldn't just have to get the transfer money for PSG. He will also need an amount to compensate around 200 million to the Mbappe clan if he continues until next June.
At PSG, they know how much at least two major teams are interested in playing football, even though they know they won't make a move until they cross that border on July 31. Mbappe's background in his negotiations with Real Madrid in 2022 has contributed to building his reputation as unpredictable. They also do not consider it easy for these or other clubs to convince Mbappe: they are convinced that the footballer only wants to go to Madrid.
Precedents also heightened caution at the Bernabéu, according to sources close to those talks. They watch events from a distance. They realize it was used last summer and they don't want to let that happen again. His trust in Faiza Al-Ammari, the player's negotiating mother, was severely damaged.
Also that of PSG. In his case, after receiving the letter on June 12, Mbappe told them he would not renew. The circumstances were baffling. The document, previously received by L'Equipe, is dated almost a year earlier, on July 15, 2022. When it arrived, they had been negotiating an extension for months in great detail. Since then, according to sources familiar with the talks, the ways between the club and the Mbappe clan have been maintained through intermediaries. No meetings between chief negotiators.
And Al-Khulaifi is still trying to persuade the player's entourage to renew until 2025, with a commitment to sell him in 2024, so that he does not leave without leaving money in the fund. Otherwise, he maintains, he would leave the club with serious financial and, by extension, sporting imbalances. He also confirms that last year, when he renewed for two years, the football player He gave his word not to be released.
Hence the coolness. Al-Khelaifi visited the Poissy Training Center, on Tuesday, before the striker's first work session with Luis Enrique, and made an effort to keep his distance. He's had brief meetings with new signings, with Asensio, Lucas Hernandez and Kang-In Lee, for example. But the matter was not limited to Mbappe, who sent several messages to him in his address to the team. He said he only wanted footballers out there who really wanted to be at the club. For this reason, he will leave him on earth on Saturday.
You can follow EL PAÍS Sports on Facebook y TwitterPoint here to receive Weekly newsletter.