Saudi Arabia is making a record bid of 300 million for Mbappe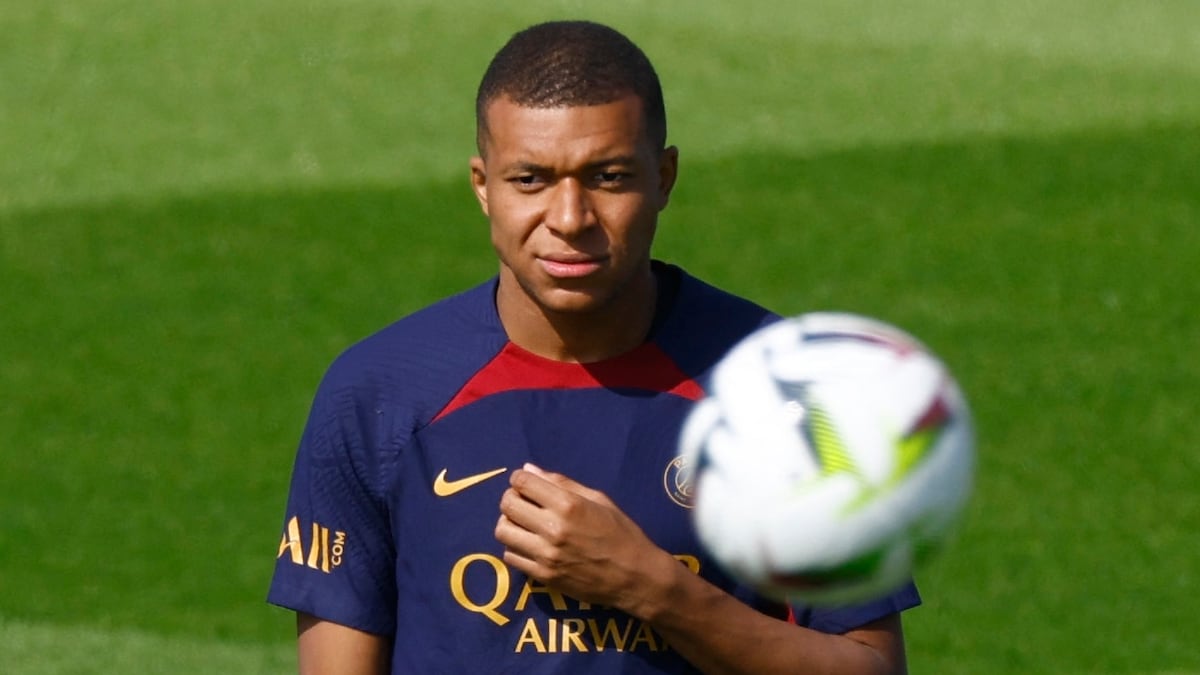 Despite the recent and deep diplomatic tensions between Qatar and Saudi Arabia, the Mohammed bin Salman regime has presented itself as the freshest solution to the Qatari chaos through one of its strategic investments. According to sources close to the negotiations, the Saudis sent an offer of 300 million euros, which would be the largest transfer deal in history, to buy Kylian Mbappe from Paris Saint-Germain, owned by the Qatar Sports Investment Fund, which is controlled by the Qatari government. PSG president Nasser Al-Khelaifi considers the proposal very attractive. That would free him from the terror of losing Mbappe for a free next summer, or from negotiating his price as he is willing to do. But it's not that simple: the footballer has shown no sign of being ready to leave. On the contrary: what he said was that he wanted to terminate his contract until June 30, 2024.
So they need to convince the footballer to move to Riyadh to play for Al-Hilal, a club that has pushed hard in recent months to try to lure Leo Messi, who ended up choosing Inter Miami. The Saudis asked Al-Khulaifi for permission to negotiate with Mbappe, and the Qatari executive gladly gave them.
It was one of the relics that Al-Khelaifi was looking for last Friday night He decided to leave his star on Earth While almost the entire team hopped on a plane for a pre-season tour of Japan and Korea. With this move, the president of Paris Saint-Germain intended to open the sale of the player, which immediately aroused the appetite of many European clubs, in addition to Saudi Arabia.
Since then, signs of serious interest from Chelsea, Manchester United, Inter Milan and even Barcelona have reached the offices of PSG, despite its serious financial difficulties. In the initial talks that Paris Saint-Germain had with these clubs, some asked Al-Khelaifi about the possibility that, in addition to money, he would accept a football player in barter. According to sources close to the negotiations, the Parisian club is ready for almost any formula that allows it to save the financial problem in a decent way It would mean losing Mbappe for freeAfter spending hundreds of millions on it.
At PSG, they realize that the footballer retains control of the situation. Indeed, according to his current contract, he still has until July 31st to decide to extend it for another season, which would immediately bring him a renewal bonus of around €60m. In any case, Al-Khulaifi believes that the rain of offers, some of which are similar to Saudi Arabia, opens up a new scenario that he considers interesting.
It is believed that Mbappe now faces a slightly different dilemma: accept one of these huge proposals and leave a sum for his transfer in the club's fund, or endure a year without playing (this is the club's threat) at the gates of the European Cup and the Olympic Games, to collect last year's salary (72 million), this year's loyalty bonus (about 80 million) and a 100 million transfer bonus to leave for free.
You can follow EL PAÍS Sports on Facebook y TwitterPoint here to receive Weekly newsletter.