Sierra de Cádiz records dozens of earthquakes during the night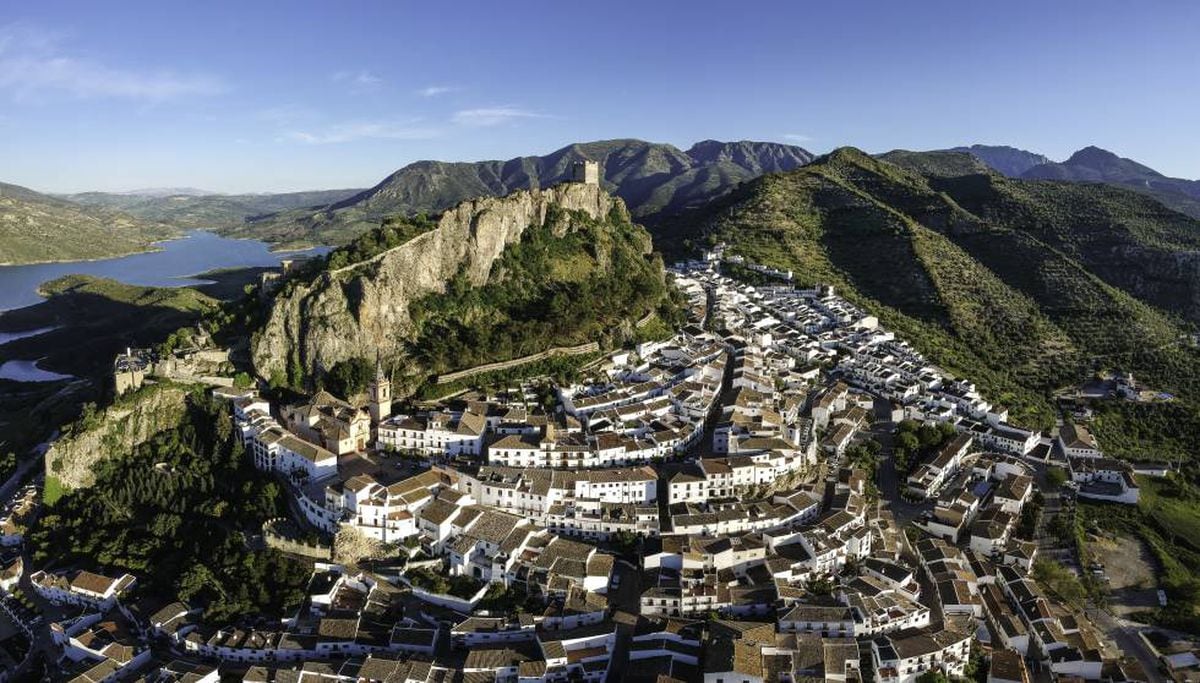 The National Geographic Institute (IGN) recorded as many as twelve predawn earthquakes on Thursday with the epicenter in the town of Cadiz in Algodonales, a town in the Sierra de Cadiz. The largest tremor, with a magnitude of 3.5, was recorded at 5.44 degrees. So far, no personal or material damage has been reported, neither in the town of Algodonales itself, nor in the neighboring town of Zahara de la Sierra, where tremors have also been recorded.
The epicenter of the largest earthquake was recorded at a depth of one kilometer, according to information from IGN, and was felt in the municipality of Algodonales, Ezzahra and El Bosque, as well as in other parts of the province. Cadiz. Between 3:24 a.m. and 6:42 a.m. this Thursday, nine more tremors of similar magnitude were recorded that oscillated between 1.5 and 2 on the Richter scale. Three more were also recorded, with magnitudes of 1.6 on the Richter scale with focal points in El Gastor (Cádiz), Zahara and Valle de Abdalajís (Málaga).
"I was awake at that time and didn't notice anything. I only noticed that the dogs were howling, and after seeing the earthquake, maybe that was the reason, "explained the mayor of Algodonales, Ángel Acuña. The counselor confirmed that some neighbors told him that they felt the earthquake, although no damages were recorded in the municipality. In Al Zahraa, Mayor Santiago Galván did not come to see anything, nor did he locate any residents who had noticed. "Fortunately, no damage was detected," he explains. Andalucia Consolidated 112 Emergency Service did not receive calls warning of the consequences of the earthquake and has contacted the emergency services of Algodonales and neighboring municipalities in the area without any reporting personal or material damage.
This is not the first time that earthquakes have generally affected Algodonales, Zahara and the Sierra de Cádiz. "Three years ago, they caught me in the office and they moved the furniture," recalls a member of Majlis al-Zahra. One on this occasion attracts both municipalities in their high tourist season. This week the two cities focus hundreds of rural tourism travelers, especially "national and family", explained the mayor of Algodonales, a municipality in high demand by people fond of wind sports, such as paragliding.
In the event of earthquakes, Emergencias 112 Andalucía recommends proceeding with the evacuation process once the earthquake has passed. In the case of being inside the house or office, it is necessary to collect all the cohabitants and go down to the street, always using the stairs and with the prohibition of using the elevator. But first you need to check that no one is hurt.
What affects most is what happens closer. In order not to miss anything, subscribe.