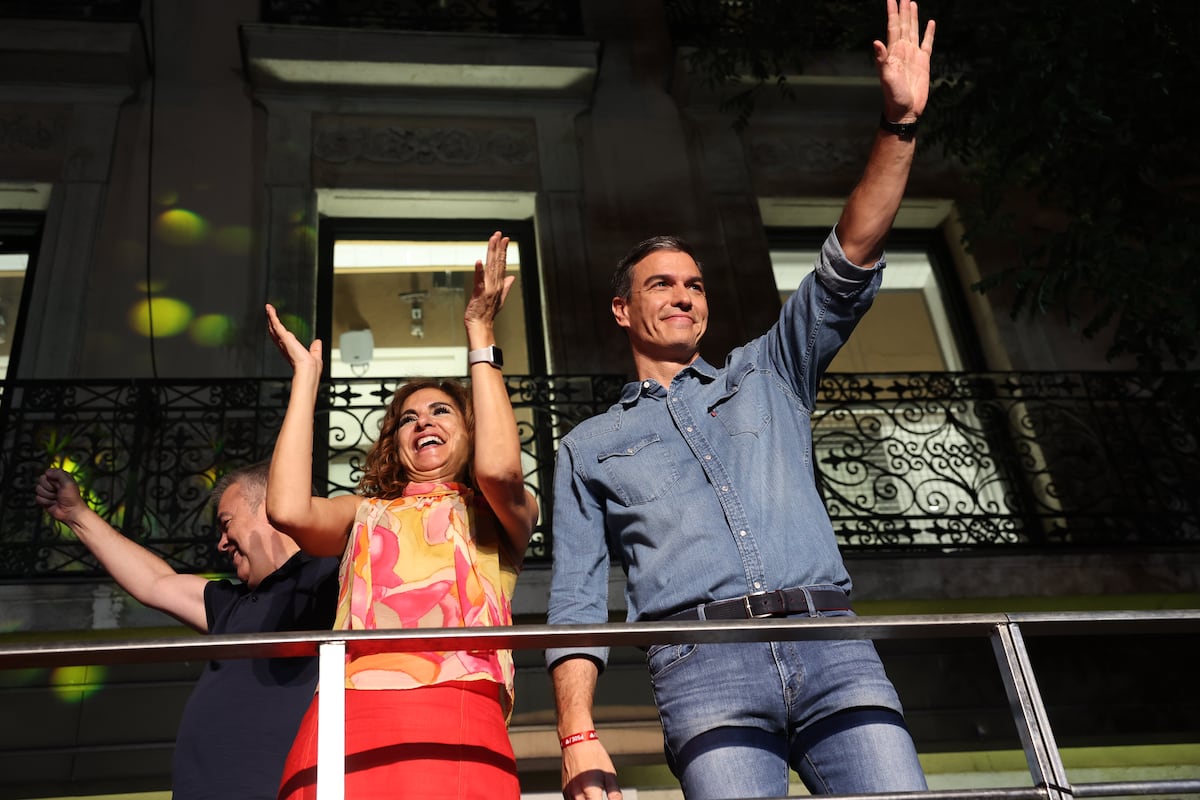 José Luis Rodríguez Zapatero had not yet gone to sleep when, in Cope, Ángel Exposito already had an explanation for Sunday's election result: "Spain or a large part of Spain completely forgives Txapote." Didn't you vote for the People's Party or the Fox Party? Forgive Txapote.
the world Yesterday's digital edition opened with a slightly exaggerated headline: "Spain plunges into uncertainty". While photos of a jubilant Pedro Sanchez arrived from Ferraz, Jorge Bustos wrote his column on Saturday in the same newspaper, made a ball with it and swallowed it with a shot of vodka. Bustos is probably the most conservative media columnist and second to none in the vacuosphere. When he has to clap, he even puts flower petals on Candidate Alberto Núñez Figo. When you think you should poke, you have no mercy. Yesterday I said that Sanchez He found me by his calling and a structural fraud. I particularly liked his column "Llora San Lorenzo" when he said that "Catalonia presents a massive distortion of the country's electoral sociology". That Catalans vote badly, come on. They are very red. that if they did not vote for the SWP, it would have fewer votes. Others have taken years to reach this conclusion. Vox's slap on the wrist is also charming: that it's not bad to be on the far right and carry an election program written by Torrebruno's brother when he was drunk, but that you have to hide like Italian Giorgia Meloni. Bustos warns that Sanchez will give up all resistance except that of the "humble pen". I dry the tear and go on.
abc He admits mistakes as if he lost the elections. "We lacked persuasion and success," says its director, Julien Quiros. Opinion Chair, Diego S. Paper mache falcon. And the knives are already shining. Juan Carlos Girauta, Exile, Headlines: "You have failed, Mr. Vigo." And he explains why: for trying to appear from the middle and not wanting to walk hand in hand with his girlfriend from Vox, as if she's a sucker. Juan Manuel de Prada says that "Dr. Sanchez" was voted for by "Brussels hawks, NATO archbishops and senior officers of the Davos Forum".
What affects most is what happens closer. In order not to miss anything, subscribe.
Subscribe to continue reading
Read without limits