Spain's Mo Cater broke the European 5000m record in Monaco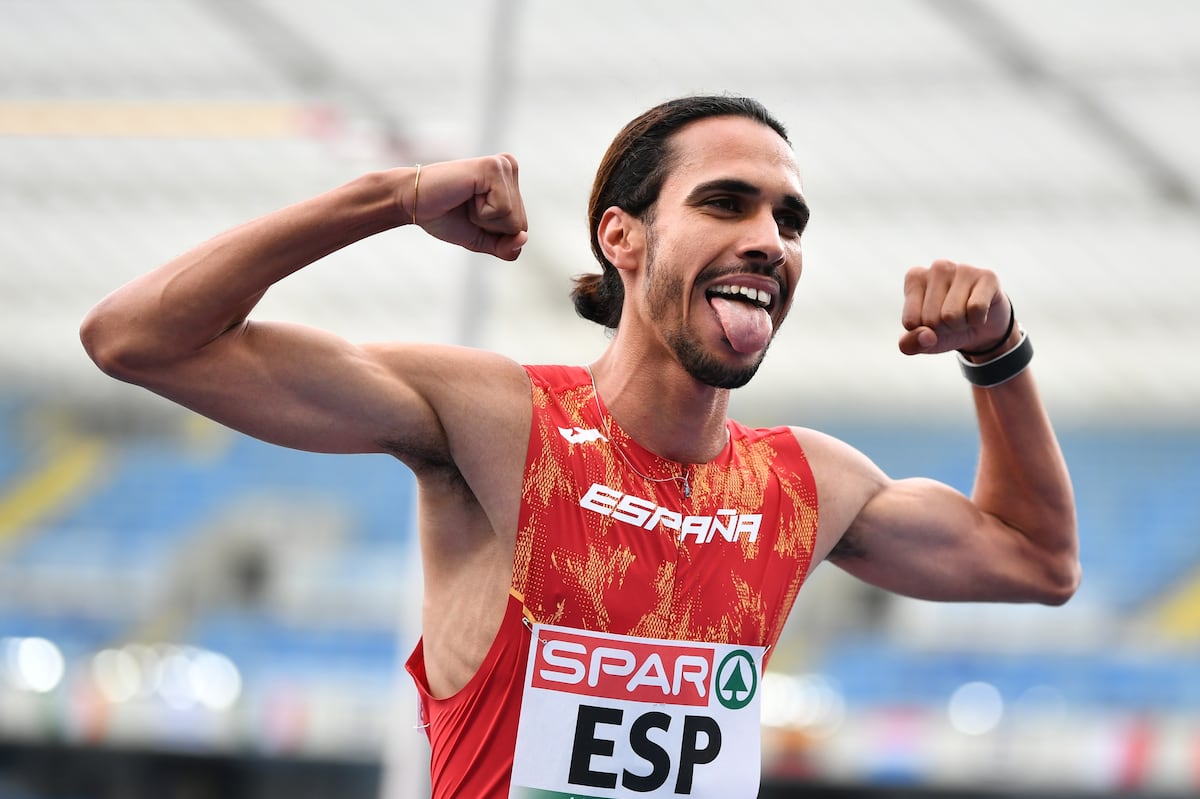 Mo Cater, the athlete who will lead Spanish athletics at the next World Cup in Budapest (August 18-27) He showed his great form when the sun was setting on the Stade Louis II in Monaco by breaking the European record for the 5000 meters, with a mark of 12 meters and 45.01 seconds, and lowering by more than three seconds the previous continental record (12 meters and 48.45 seconds), which was held by Norwegian Jacob Ingebrigtsen for two years. Kater finished fourth in a test aiming to break the world record, of 12m 35.36s, with rabbit steps of 2m 33s per 1000; 5m 7s at 2000 and 7m 37s at 3000m. The heat and humidity, and the gargantuan equality of the world record contenders, who finally decided to win rather than the brand, ended expectations. The victory went to the Ethiopian Hagos Gebriwit (12d 42 18s). "The other athletes were very strong, but now I'm also strong, so I tried to win until the last metres," said Cattier, 25, who broke the continental record for the 3000m indoor track in Leven (France) (7m 24.68s). "Actually, my goal is to get the European record, so I'm very happy."
Athlete Mola, trained, as European 800m Champion Mariano García, by Gabi Llorente, He will run the 1,500m at the Spanish Championships this weekend, although in Budapest he intends to run the 1,500m and 5,000m at the World Cup. It was the first competition in Monaco since June 24, when he won in Silesia in the 1500m European Team Championships. Although on 15 June he ran the 1500m in 3m 28.89s, his second-best mark ever, Cattier then considered that he had trained well on volume but needed to set the pace. Thus, the month of July was focused on rising, in the Sierra Nevada, to gain the speed that he showed yesterday on the Circuit de Monaco. Another Spaniard took part in the race, Thierry Ndikumowenayo, who ran his personal best, also dropping under 13 minutes (12 minutes 55.47 seconds).
The meeting, the Monaco Diamond League, heated it up. When the sun was still hot and the humidity rose dramatically, Faith Kipyegon beat the world mile record by almost 5 seconds (4m 7.64s, a good mark for 1500m), held by Dutchman Sivan Hassan (4m 12.33s) since 2019. , after 1500m (3m 49.11s) on June 2 in Florence, and the 5000m (14m 5.20s) on June 9 in Paris. Like Katier, the 29-year-old mother of one, Olympic and world champion, will try to celebrate her time by doubling the 1,500m and 5,000m in August in Budapest, one year before the Paris Games. In the world record mile, Catalan Esther Guerrero ran her personal best (4m 22.28 seconds), just over a second off the national record.
You can follow EL PAÍS Sports on Facebook y TwitterPoint here to receive Weekly newsletter.