The assassinations of John Mousetescu in Barcelona: a week of euphoria and an hour of rage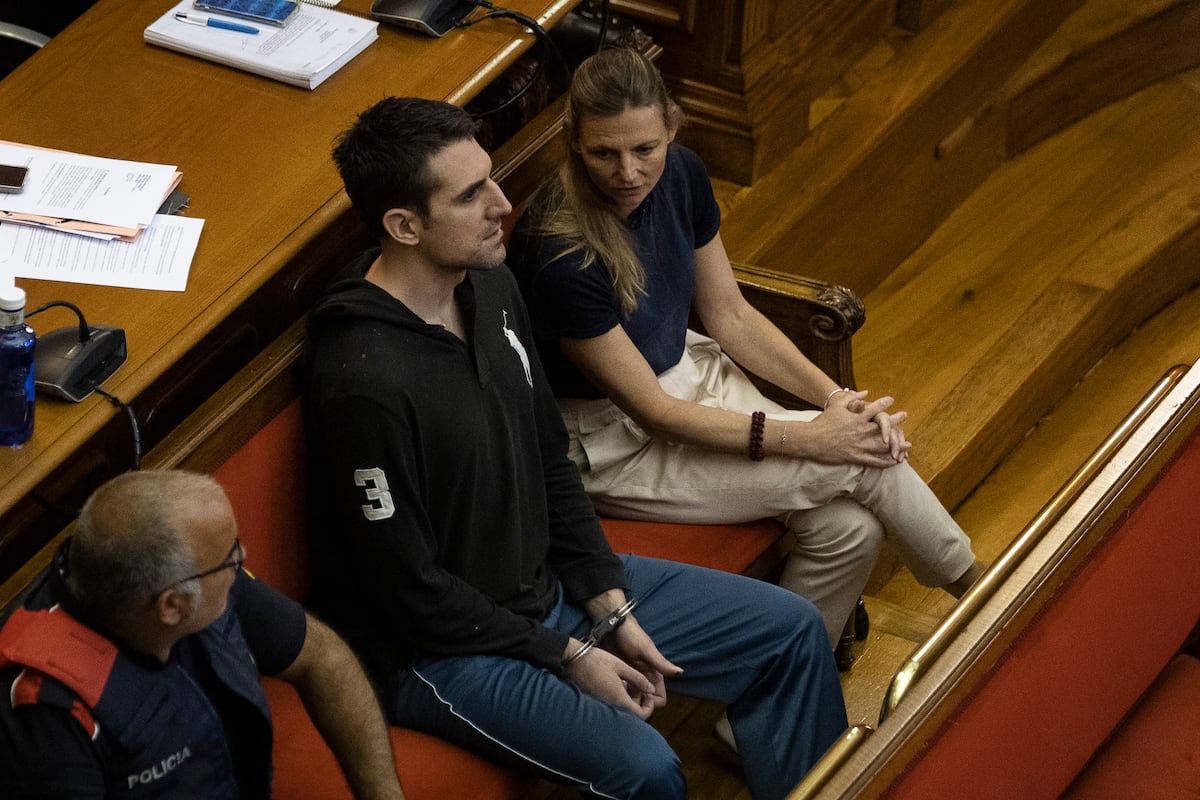 to John Musetscu WerbergThe trip to Barcelona was a bit of a therapy and a fun trip for a week before returning to Sweden and starting rehab. Mental illness (anxiety and depression) that he had been carrying for three years had turned him addicted to benzodiazepines, which later led him to cocaine. He arrived in Barcelona on January 13, 2020, at the age of 29. After a long time at the well, he felt rejuvenated, rejuvenated, and euphoric, as evidenced by the letters sent to his parents, who had paid for the holiday vacation: "Here I could write ten books, what an environment!". She met a boy, Hector Núñez, "a very good friend who I thought would be for life," as she later explains. They shared secrets and moments of intimacy. On January 20, he allegedly killed him.
musettescu He sustained 254 stab wounds on Nunez's body, strangled him and tried to set the house on fire to get rid of his body. Then he escaped through the balcony into the street. It was 15:00. The road of no return has begun. In barely an hour, the criminal spree There is no clear motive Without a reasonable explanation, he wreaked havoc in the alleyways of Barcelona's old town, killing two more people. Rosa Diaz, 77, was found in a doorway and brutally assaulted on the head. David Caminada, 52, was stabbed twice in the chest as he was leaving his job at Barcelona City Hall. Musetscu, while fiercely resisting, was captured on the Plaza de Sant Jaume.
"We thought that travel could benefit him," explains the father, Traian Mosetscu, who is in Barcelona these days. Hundreds of meters away from the place where the triple murder took place, his son's trial is taking place. He feels "ashamed" of what happened and regrets the harm caused to the victims and their families. Traian, in spite of everything, tries to help his son by explaining that he is not feeling well, that his medical history in Sweden shows that something is wrong with his head, and that he should be locked up in a psychiatric hospital instead of going to prison, where he has stayed since that day.
One spit and the KGB
These are not easy days for parents. Every day they go to the oral hearing and listen, without understanding much, because they do not speak Spanish, the body of evidence that is being uploaded against their son. They also know that you don't want to see them. They couldn't even hand over a bag of clothes they had brought from Uppsala, the town north of Stockholm where his son grew up and studied law until he left to pursue his dream: to become a writer.
What affects most is what happens closer. In order not to miss anything, subscribe.
During a break in a session, Traian tries to get within a few meters of his son, who spits on him. His behavior is erratic. It looks the same as dozing openly smiling or staring at members of the popular jury. He unsuccessfully requested a change of lawyer because he refused ex officio to mention the alleged role the KGB had in the case. It is hard to say whether Musetscu believes what he says or is joking with the staff. On the very day of the spit, he spoke for the first time in more than decent Spanish, and learned behind bars: "I have not seen that picture or that corpse!" He interrupts when they show pictures of Rosa Diaz, his second victim.
Over the more than three years he spent in pretrial detention, Musetscu showed signs of instability. They moved him out of prison five times because of his extreme aggressiveness (on one occasion he attacked five officials). He visits a psychiatrist hired by the defense to examine his mental state, and kicks his feet in the air to display his supposed mastery of martial arts, while declaring that he will one day win the Nobel Prize in Literature. This psychiatrist concluded that the defendant could have bipolar disorder and managed to persuade him to tell him some aspects of his autobiography: he said he had difficulty at school because he did not know Swedish (with his parents he spoke Romanian at home) and that he had suffered greatly from the early separation of his parents ("At the age of eight I was very sad," he told the professional). Trajan confirms these two important cases.
All of those signs that something isn't right in his head can be used to try to soften a sentence that would be harsh because of the overwhelming evidence against him. It is, in any case, the only way to try to convince the jury of this affected by mental illness Their liability must be mitigated or extinguished. But Musetscu refused to use that resource and prevented his defense from doing so, despite the fact that the case inevitably went to trial. In particular, for the presence of a neutral psychiatrist, ordered by the examining magistrate, who concluded that the defendant did not suffer from any serious mental illness affecting his behavior that day.
Not everything has an explanation.
Experts say Musetscu suffers from antisocial disorder and an empathy deficit, which are personality traits that define his way of seeing the world and relating to others. However, this does not excuse him from facing the consequences of criminal proceedings, even when he shows utter indifference to what might happen to him. Despite his medical history in Sweden (which they also analyzed), neither they nor the professionals who treated him on the day of the events found a serious illness, such as psychosis, that could explain his behavior. Legal expert Angel Cucurella concludes that he "knows what happens at all times under a state of anger or emotional rage." Why did he act this way? Not all behavior has a logical explanation. Not everything has to be explainable. We cannot understand what was the deep underlying motive for these events, "notes Cucurella. Even less so when the defendant refuses to explain the details of his life that Father Traian rescues from oblivion.
"I was not in Barcelona that day and I don't know what happened. I only know what he told me, "says the man, who visited his son in prison several times, although the last time he did not want to receive him and stayed in the cell. He explained to me that boy first [Núñez] He drugged him and wanted to sexually assault him." In one of the few explanations he gave, which appears in the case, Musetescu said that the boy held him against his will, that he wanted to make him a "sex slave" and that was why he killed him. The judicial instructions do not give a clear answer as to what happened between them, although one hypothesis is that they used drugs and, at some point, there was some sexual approach.
Traian feels a bit guilty that he was an absentee father, because he didn't know how to act otherwise. He recalls the last years of his son's life in search of answers that do not come. After five years of studying law, he gave up his studies. He told us he wanted to be a writer. It was ironic, because I didn't read much. He started writing a crime novel and, in parallel, trained as an electrician "to make a living". He began his way through various medical treatments in Sweden that "made him, according to the father, addicted" to substances such as benzodiazepines, an anxiolytic.
Throughout 2019, Barcelona have begun to capture Musetescu's imagination. He was excited to settle there to work as an electrician. Trajan sent money to his son and that is why he knows he spent seasons in Denmark, Germany, France and Luxembourg before coming to Barcelona for a week. The present looked promising when she met Hector Núñez. "I met him one night while he was walking through town, he was well dressed and asked me for a cigarette, spoke English, lived five minutes away… and had a lot of cocaine in his apartment," he told the expert.
On January 20, 2020, Barcelona's promise of redemption faded. And it turned into a nightmare.
You can follow EL PAÍS Catalunya on Facebook And Twitteror register here to receive Weekly newsletter
Subscribe to continue reading
Read without limits