The Spanish women's water polo team reaches the semi-finals of the World Cup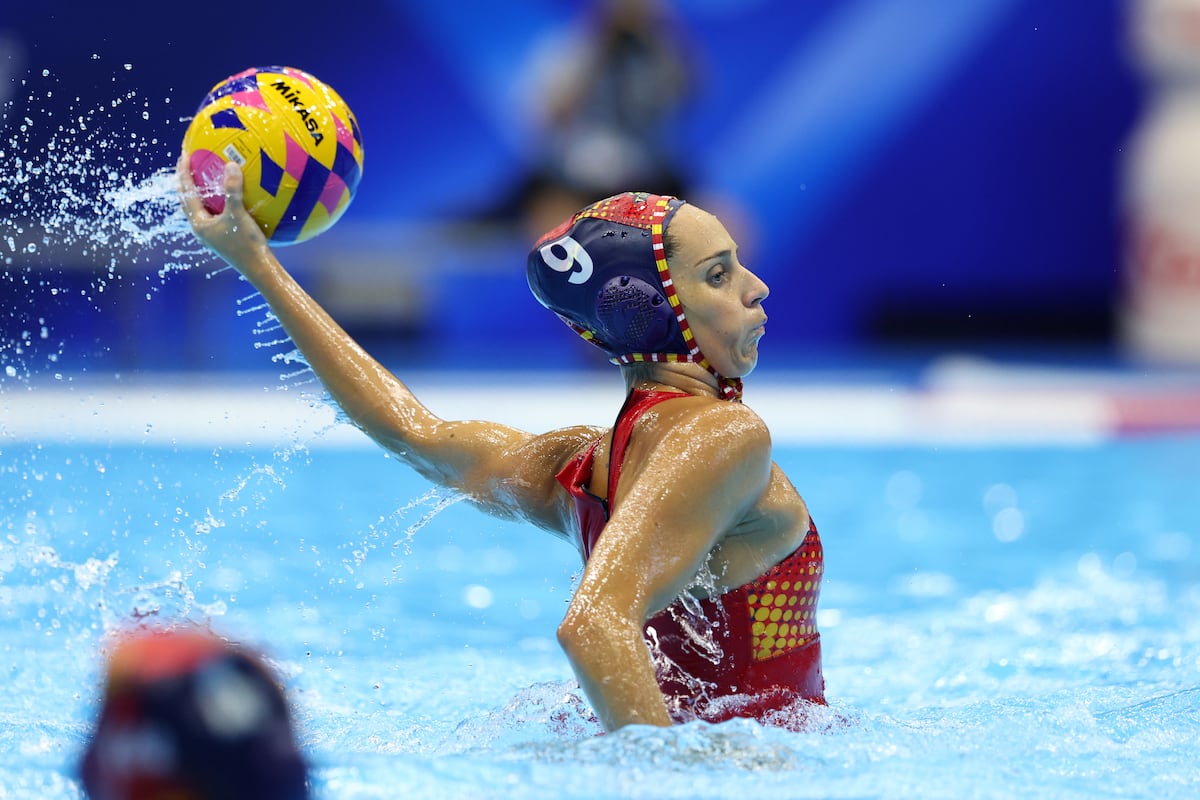 the Spanish women's team The water polo team defeated Hungary (9-12) on Monday in the quarter-finals of the Fukuoka World Championships and reaches the semi-finals, where it will face Australia, to start the fight for medals in a date in which the team is currently acting as a block in the decisive moments. Such was the case against Hungary, a powerhouse that did all it could to bring the game back into its fold on the basis of fouls and interruptions. The Hungarians, heavier, stronger and slower than the Spanish, tried to lead the party from the fast waters towards the mud of the swampy shores. Only a trade of swimmers like Paula Camus or Maika García to move into the fray, success from middle distance by Judith Furca (5 goals on seven shots), and some well-timed saves by Martina Terry allowed Spain to emerge from the quagmire to successfully finish the duel.
"The quarter-final match is the most difficult in the tournament, because if you lose it, you will be left without reaching the medals," Kamo noted. "The key to the match was our defense." Spain's resilience was reflected in the difficulty of Hungary advancing towards the opponent's goal. Hungary's four goals in the first two quarters were against a Spanish numerical decline due to penalties or penalties. While in the first half Spain made 12 group shots against full defences, Hungary completed just two.
"To get perfect starting positions, the whole team has to work," he explained. mickey father, Coach, "We did well and that's why Judith succeeded so much."
Hungary arrived fresher and more comfortable in this event. Hungary was at the top of Group D, ahead of Canada, New Zealand and Japan, and went straight to this quarter-final match, where they faced Spain more than one round after passing the round of 16 and easily defeating France (9-16). Now Miki Ohka's swimmers will face Australia, who upset Greece by defeating Greece (8-9), on a day that held another major upset by eliminating the United States, the dominant power of the decade, by Italy 8-7.
The last defeat of the United States in one match was in the World Cup in Barcelona, ​​​​when it lost to Spain (9-6) in the final. Later, in the group stage of the 2015 Kazan World Cup, they lost to Italy (10-9) without further consequences.
You can follow EL PAÍS Sports on Facebook y TwitterPoint here to receive Weekly newsletter.