"Trenque Lauquen" and Other Extraordinary Stories from the Pampero Cine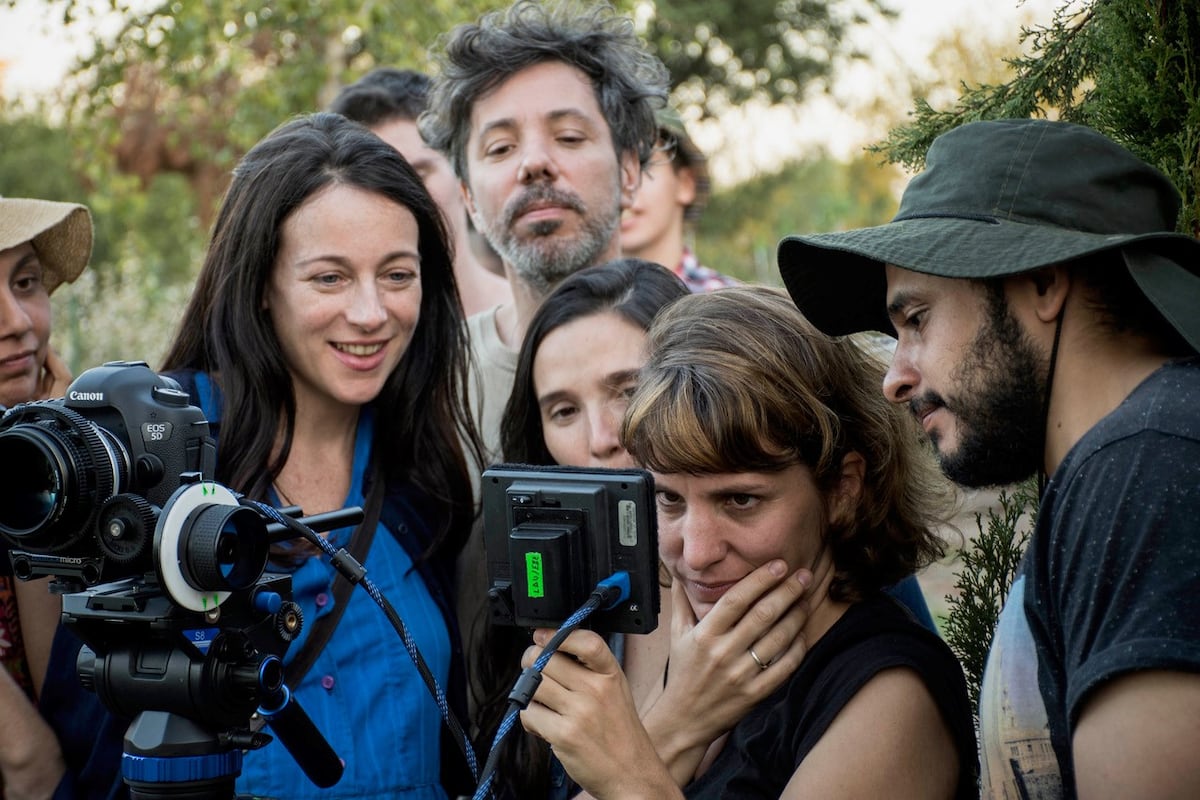 The trajectory of the new Argentine cinema, which emerged in the mid-nineties with innovators such as Lisandro Alonso, Lucretia Martel or Martín Reitman, cannot be understood without the momentum it gained at the end of the 2000s thanks to the El Pampero Cine collective. break in 2008 from Unusual stories Internationally this group jumped out of Buenos Aires led by Mariano Lenas, Laura Citarella Agustín Mendilaharzu and Alejo Moguillansky, a quartet capable of building low-budget cinema outside of industry and with complete freedom, set out to experiment creatively and vividly with river fantasies. The stunning Spanish premiere of the beautiful and the mysterious Lauquen train And a retrospective exhibition starting July 13 at Filmin of some of Pampero's films allows us to discover a unique project whose daring and interdisciplinary camaraderie have become an obligatory stop for world cinema.
Lauquen train It is the first title from Pampero that has managed to break the barrier of the Spanish festival and film library circuits. It is a movie of more than four hours in which there is a landscape lauquen train, In the province of Buenos Aires, a woman named Laura blends in along the way. Divided into two parts and chapters, the film revolves around one or several mysteries, and understands the mysterious as that romantic idea of ​​something we will never be able to understand.
Written by Citarella and actress Laura Paredes, Lauquen train It is, like all those at Pampero Cine, a project whose components form a collective structure. An action in which the individual cannot be explained without the collective motive. "It is not a production company, it is a collective space, which has to do with rethinking the forms of traditional production," explains Citarella in a cafeteria in the center of Madrid, the city where she went a few weeks ago to show her film at the Círculo de Bellas Artes cinema. "We are one big family where people come and go. Mariano, who is most anxious, who thinks most of our way, However, he is not a leader in the traditional sense. In fact, Pampero is like a rock band in which there is a singing voice, although each one has an important role, albeit to varying degrees. What happens inside Pampero is complicated because four of us are directors and then there are day-to-day roles." Llinás is best known thanks to his 14-hour film the flower (2018) and his work as co-writer by Santiago Miter (Argentina, 1985).
They met at Universidad del Cine (Buenos Aires is the Latin American city with most private and public film schools), where Citarella, 42, was a student of Llinás, 48. Without bosses, conceived as a co-op, they created a structure that always allowed them to film. 385 sessions in six years in Citarella's case Lauquen train. "Movies coexist with our lives, they are not arcs, and that is key because they are so intrusive into our daily lives and vice versa." This strain of experiences and autobiographical elements includes families, jobs, crises, and pregnancies. "Life creeps in, but it doesn't become a theme," Citarella explains.
Lauquen train is a continuation Ostend (2011) and above all the main character, Laura, the name she shares with the director, lead actress and co-writer, Laura Paredes. "[El personaje] It's a little bit of both. It was emerging little by little," Paredes explains via email. In the film, the act of walking is a reflection of something beyond mere displacement, it's a common gesture in search of new meanings. A woman walks and the landscape changes. I feel this is the image generated for Lauquen train and that all chapters and their plots emanate from them. I don't really know what it represents or if it should represent something, but the image of a woman crossing that boundary, blending into the landscape and out to face nature is a liberating image of deep freedom."
The territory has its own rules
Pampero Cinema It is located in a border area, a place where it follows its own rules outside of industry and, according to Alejo Mogilansky, also outside the "agens" of the present. It's an adventure that only makes sense as a "company or company." Squad" In the quarrel with the broker himself. "I am referring to that area of ​​cinema into which one enters blind and from which one does not know very well how or where to exit," Mogiliansky replies. "There is where documentary recording and fiction are confused in the space between person and camera, between person and person, between person and horizon, and time and space become matter and image." "Understandably, our business is the business of constant suicide," he adds. The only thing we can ask for in return is that it is the same cinema that has been able to capture the passage of our generation around the world. Only imagination can document imagination and El Pampero Cine is our tool in such work.
Closely connected to Buenos Aires' rich theater scene, another member of the group, Agustín Mendilaharzu, and regular collaborator, Walter Jakob, premiered the play the three ages, Scenic realization of the author's idea in the art of "outstanding collective". "At the end of the 1950s, it was established that films would be 'from' their directors. That was a revolutionary movement, but it has long since become a movement," Mendilaharzo explains. which country That the cultural industry has learned to turn into commodities. In the specific case of films made entirely collaboratively for Pampero, to assert that they are "from" someone is to call things very poorly. It also contributes to a worse and worse understanding of what a job full of complexities, such as that of a film director, consists of. It upholds the useful and comforting conception of individual genius at the expense of a more disturbing and more politically interesting emphasis on the collective nature of certain artistic processes."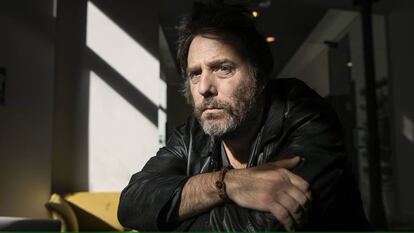 Citarella recurrences a Adventure (1960) by Antonioni as one of the starting points Lanquin train. The disappearance and absence of the main character is associated with this foundational film of cinematic modernity. Moreover, the emptiness of the city, its desertification and its open spaces, do so with the idea of ​​the metaphysical city that characterizes the Italian filmmaker. Through this urban landscape, the film weaves its own path, leaving little emotional traces along the way, such as some verses from the song Violetta Parra. I will leave, I will leave It is curious that there is a statement made by the legendary Chilean folklorist – extracted from notes Clementinea film by Constanza Feldman and Agustín Mendelaharzo – when he talks about how, during his break, he devotes himself to upholstery, he also seems to specify Pampero's creative compass: "I found some threads and a piece of fabric and tried to do something with them […]. I set out to make a flower. When I finished, I saw that it was a bottle, not a flower. I wanted to put a stopper in the bottle, but the cork turned out to be a head. I made her eyes, her nose, her mouth… She was no longer a flower or a bottle: she was a woman.
A flower, a bottle and a woman, everything fits with the "excessive" purpose of the Pampero, as Mariano Lenas describes it in a text collected in wild stories, unusual tales, By Alvaro Aruba and published by Siemenssi. A group committed to "experimenting with ancient, forgotten gods of adventure and intrigue" and faced with skepticism about whether it is still possible to "reveal great narratives without executing a nostalgic or anachronistic act, a sad nineteenth-century masquerade ball," Llinás finds this sweet certainty: "Two efforts control the course of these stories and happiness."
All the culture that goes with you is waiting for you here.
Literary novelties analyzed by the best critics in our weekly newsletter
Subscribe to continue reading
Read without limits