Victims of police torture demand confession: "I want him to know this was done with impunity"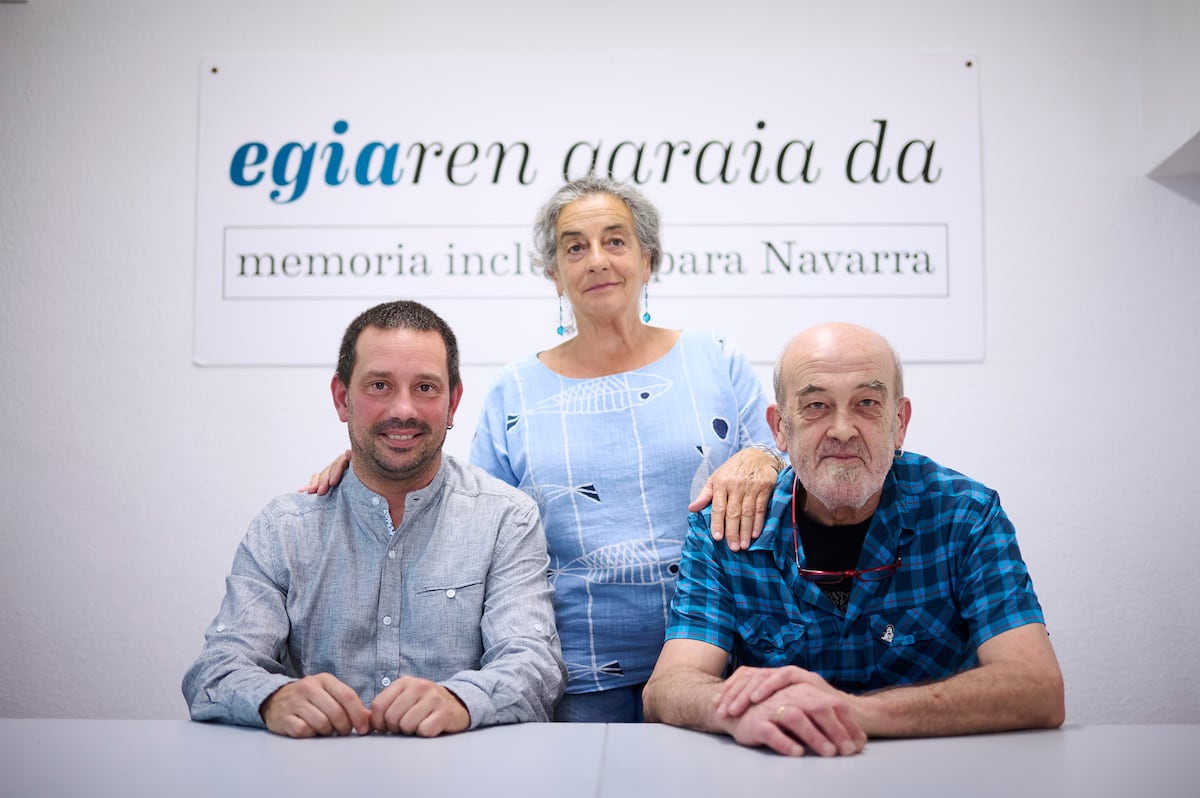 "I lost the idea of ​​time. I didn't know if it was day or night or days or weeks. They made me undress and do physical exercises… I had my period and forced me to put Tampax in my mouth. They threatened to shoot me and put a gun to my head. I heard the crack and said: That's the end of the story." In 1983 he collaborated with ETA in the murder of the head of the airport's communications service, Jesús Blanco Cerecido.After, according to his account, he was tortured by the police and spent nine months in prison, The National Court acquitted.
This is not an isolated case: a study by the Basque Institute of Criminology (IVAC), commissioned by the government of Navarra, identified 1,068 cases of torture and ill-treatment (yet unverified) suffered by 891 people in the community between 1960 and 2015. The Network of Victims of Torture in Navarra and the Association Egiari Zor – are working to clarify what happened six months ago, and the provincial government is now seeking to make amends for what happened since. The same amounts in which the victims of terrorism are compensated. Three people who claimed this confession told EL PAÍS their story.
In March 2019, the Parliament of Navarrese approved the Foral Law to recognize and compensate victims of politically motivated acts caused by far-right groups or public officials. This rule, which was appealed by PP and Vox and upheld by the Constitutional Court in 2021, was not implemented due to a formal case, and in 2022, slightly modified (with votes in favor of PSN, Geroa Bai, EH Bildu, Podemos-Ahal Dugu, IE and a vote against Navarra Suma), it began its journey. Last January, the regional government headed by the Socialist Mariya Schevit activated its application, with an order declaring the deadline open for the application for recognition as a victim. Those affected will be able to do so for the next four years. The law covers possible cases of torture recorded from January 1, 1950 to the present, but with one exception: those who sustained injuries while handling weapons or explosives intended to commit acts of violence cannot ask for this confession.
Metxe González is one of the people who asked to be recognized as a victim. Her suffering began in October 1983. Two officers came to arrest her at the airport, accusing her of being a terrorist The murder of Jesus Blanco CerecidoThey searched her workplace and home and took her to the police station. Four decades later, she recalls being physically, sexually and psychologically abused there. They wouldn't let him sleep either: "They took me to the cells, with super strong lighting that didn't let you see anything, sleep or anything," he explains. She was held incommunicado for four days at the National Police station in Pamplona before being transferred to Madrid. "There is torture before and after. It is not just about what they do to you, but what is left inside," he noted. For her, peace did not come when she was released either: "When I went to claim my job, the first thing the manager told me was that there was no place for terrorists and that it was best to ask for a transfer to another airport." This situation went on for years. "They put me in a desk without a typewriter. He wasn't doing anything. I asked for a vacation, I've been away for 16 years, and when I got back, I was still without a job for three years."
Gonzalez says the scale of the problem is too great. "Many cases of people being tortured in different years indicate that it was a systematic political tool. It is a reality that they cannot now stop seeing, and it is impossible for them not to see us." And he challenges those who deny it: "Look at me and tell me that what I say is not true." And she goes further: "The responsibility lies with many people: the judges who looked the other way, the forensic doctors who saw you in a mess and didn't prepare the report, the journalists who covered the news, the institutions…".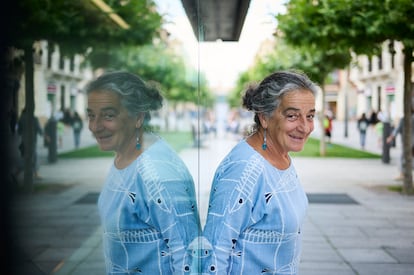 What affects most is what happens closer. In order not to miss anything, subscribe.
Among the hundreds of reported cases, the Director General for Peace and Coexistence of the Government of Navarre, Martín Zabalza, highlights three main features. On the one hand, trade unionists, mostly from the UGTT and CC OO, said: "During the end of the dictatorship they organized strikes, which were severely repressed, in defense of conventions or democracy." On the other hand, people who do not have political militancy but are associated with social movements. "You have to go back to the transition years, when the social movement and the neighborhood movement were also persecuted." And a third group: those who have been subjected to violence because of their alleged relationship with ETA terrorism. The process did not end with the IVAC report, Zabalza stresses. A second phase of investigation is now being carried out, according to the technology of the Istanbul Protocols endorsed by the United Nations, to determine if the testimonies in that report are authentic.
Testimonies such as that of Jorge Texocaro (Pamplona, ​​1978), who denounced being tortured twice. The first, in 1996, when he had not yet reached the age of majority, was accused of vandalizing a car dealership in Borlada, an act for which he would be sentenced to a ban. and the second, in 2002, after ETA was charged with the murder of José Javier Mujica, a UPN advisor in Litza. He comments, "I didn't come to trial because we weren't the perpetrators." Despite this, he spent two years in preventive detention in Córdoba, "850 km from his home, in a first-class regime, in solitary cells 23 hours a day, alone, with a 9-square-meter patio." He states that he suffered during the arrests "continuous, daily and brutal torture". The pain is still there. Years later, in 2008, Txokarro was sentenced to eight years in prison for his links to the directors of Pro Amnesty.
Working for the network of tortured people in Navarre, Txokarro fights to find out what happened. "It's not about convincing anyone, much less convincing society: It happened to me," he says. He considers that the regional standard determines progress, but also points out shortcomings. For example, he doesn't investigate offenders: "It's the law of police abuse, but what about the coroners who saw us utterly wrecked in the National Court? And what about the coroners who went through the police stations to hear us?" Yes, I would like it to be known that there is a department within the Civil Guard or the National Police that tortures systematically and with impunity, and that behind that there was a greasy regime," he concludes.
Enico Etxiberia Alvarez (Pamplona, ​​1963) was not tortured in his body, but for his family the nightmare began on the eve of December 6, 1978, when his older brother, José Miguel, had to run away from home due to the arrest of a colleague. My brother was a member of the Independent Commandos Against Capitalism. He was in Eta, but it developed into chaotic situations," Eniko says. He crossed the border with France. There, in June 1980, when he was barely 22 years old, he was kidnapped and assassinated by the Spanish Basque Battalion, as this semi-police terrorist group claims and is registered in the archives of the Basque government. His body was never found.
Eniko remembers their last visit. "He would call us and tell us where to meet. Lee Likes He made the typical skillet with potato omelette, veal chops in batter… When he said goodbye: "I'll tell you." I don't know if it was after two days. This is my last memory. I was 16 years old when I was 17. This year I am 60 years old. I spent 43 years looking for it. all life".
After dozens of judicial procedures and processes, the family managed to convince the United Nations to recognize the case of José Miguel as an enforced disappearance in 2014. "With what that entails, because it is a crime against humanity: do not eliminate. This was a balm," says Eneko. Since then they have met three times with the United Nations, which periodically requests information on progress from the French and Spanish governments. Progress that does not happen.
In 2016, they were able to reopen the case – which had been closed in 2004 – thanks to an expert report from coroner Francisco Etxiberia, which pointed to two possible locations for Jose Miguel's remains. On April 4, 2017, the French Gendarmerie dug at one of the sites, to no avail. A year later, in 2018, the National Court issued a second rogatory for excavation at the other site. Today they are still awaiting a response from the French authorities. They know that José Miguel is dead, that he is "presumed," but they ask for his remains to be recovered: "It looks amazing, some of the bones are what they are. Having these bones, having them with you, is like having Jose Miguel coming home."
Subscribe to continue reading
Read without limits